TCGplayer Promotions with Store Credit
Every year we run special promotions around holidays, when new sets are released and on a whim! By making purchases on TCGplayer.com during the promotional period, you can earn Store Credit (previously called Bonus Bucks). Usually, we'll send out an email alert or post on social media in advance or on the day of the sale to let you know promotional Store Credit is available.
During sales, you'll see notifications on the front page of our site that indicate the rules and restrictions for the promotion. Always make sure you're reading the details closely so you know when the promotion begins, ends and what products are eligible for Store Credit. All of our promotions are scheduled during Eastern Standard Time, so make sure you're purchasing within the time restrictions of the promo! If you're unsure about the specifics of the promotion, just contact us and we'll help clarify the details.
How much credit will I earn?
When you make qualifying purchases during a promotion, you can see how much credit you'll earn in your Shopping Cart Summary: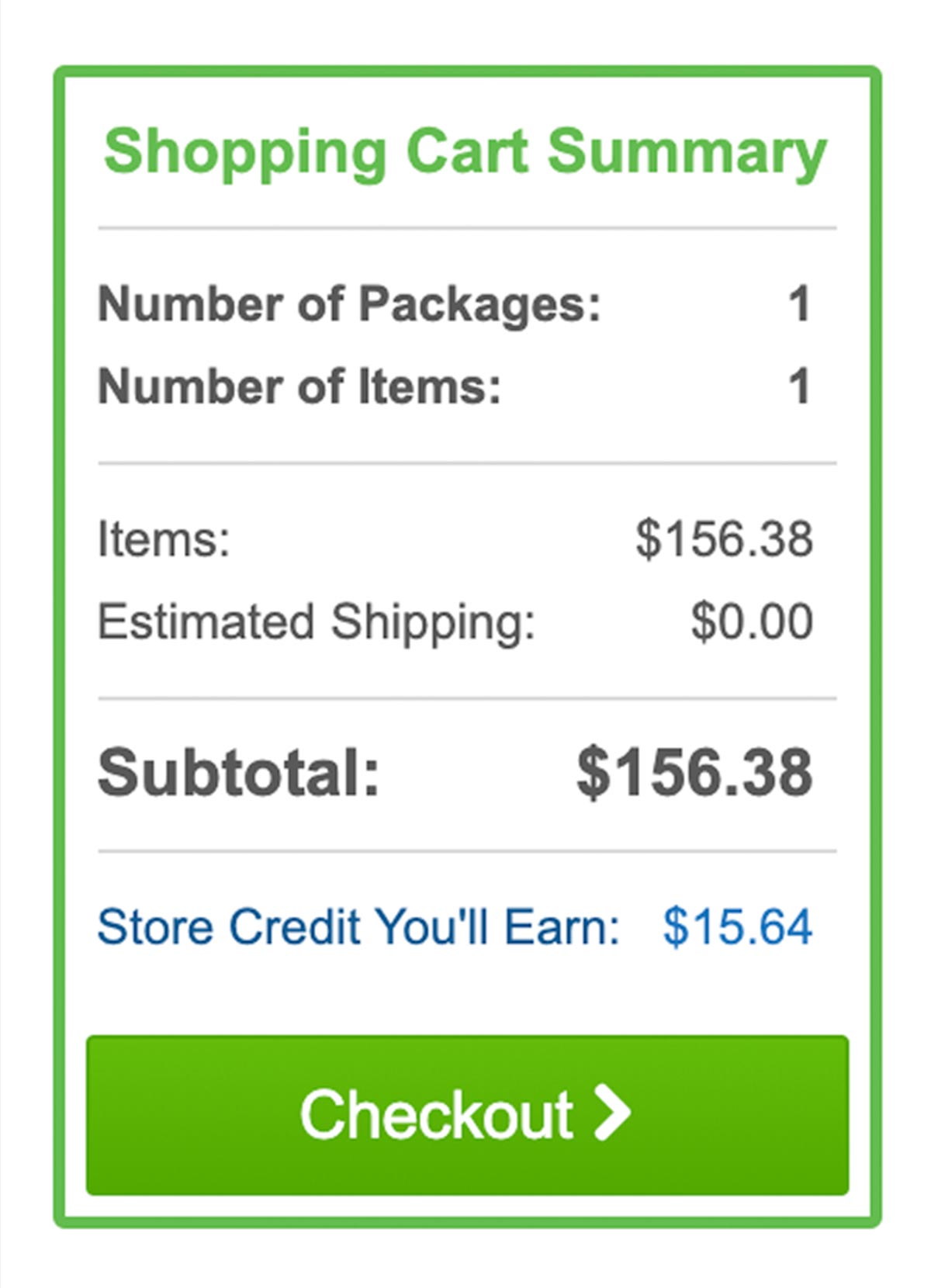 When you shop with us during a Store Credit promotion, TCGplayer tallies up your eligible combined purchases. 3-5 business days later (depending on the terms for the promotion), you'll get Store Credit—in the percentage specified in the promotion rules—applied to your TCGplayer account.
You can check your TCGplayer store credit balance by logging into your account and visiting the My Account link in the upper right hand corner of the screen. Then, click on the Store Credit link to the left. If you have store credit available, you can select it under Payment Options when you check out and it will count towards your purchase!

If you have missed out on a TCGplayer promotion, we don't usually offer any retroactive credits as our sales are uniquely timed and our bonus bucks terms exclude prior / future purchases and all other items not specified by the promotion terms.
If you have any questions or concerns about Store Credit funds, please reach out to our Customer Service team here and we'll be happy to assist you.
Change Log
3/28/23 - Bonus Bucks rebranded as Store Credit.