Setup for Quicklist Card Scanning Software
Once you're approved to join TCGplayer Pro, you'll be able to access the TCGplayer Quicklist Card Scanning Software. Simply download the software using the link in your TCGplayer Pro welcome email. After that, setting up the Quicklist Card Scanning Software for use is incredibly simple. Just follow the instructions below to get started. For more information on what you'll need for setup, refer to the System Requirements and Best Practices.
Accessing the Quicklist Card Scanning Software
---
Accessing the Quicklist Card Scanning Software
1. Make sure you're logged into TCGplayer.com and your store's inventory is Live.

2. Load the Quicklist Card Scanning Software. You can always download the latest version from the My Details tab of your Seller Portal.

3. Select "Click here to get your code." in the popup. That will take you to another section of your Seller Portal.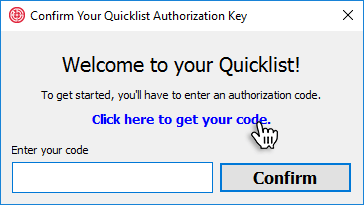 4. Click Authorize.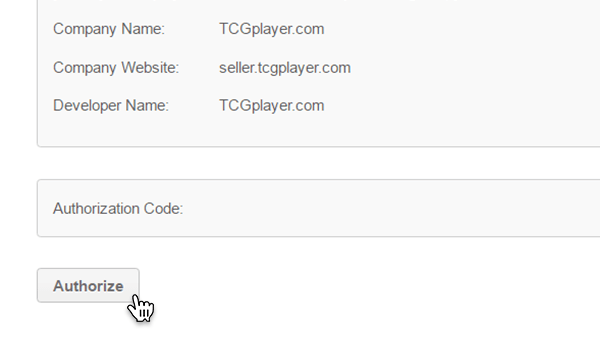 5. Copy the code that was generated next to Authorization Code.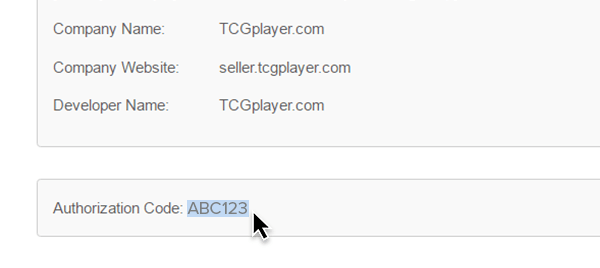 6. Paste that code into the Quicklist Card Scanning Software to access it.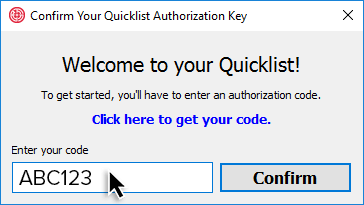 ---
Setting Up the Software
1. Go to the Updates dropdown and select "Update Quicklist Software" to update the Quicklist Card Scanning Software to the most recent version.
2. Before you're able to scan cards for a specific game, you'll first need to download the products and prices for that game. Simply go to the Updates dropdown, click "Update Product Data," check the boxes next to the games you want to update and click "Update Selected." You can also click on "Remove Selected" if you want to remove a game.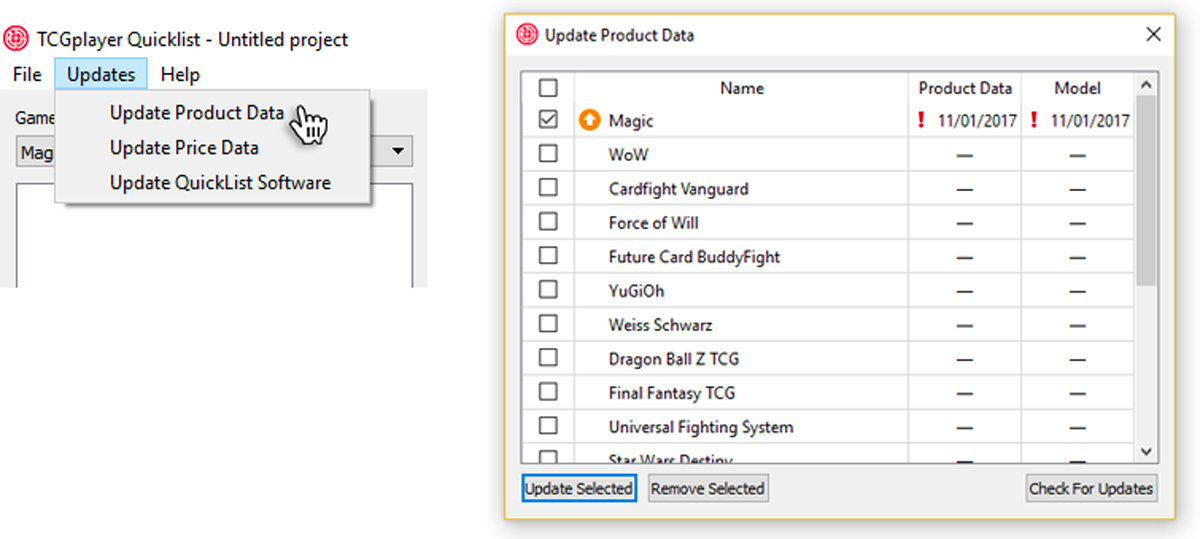 3. Use the Updates dropdown to select "Update Price Data." This will ensure all the Market, Buylist and Store prices are current.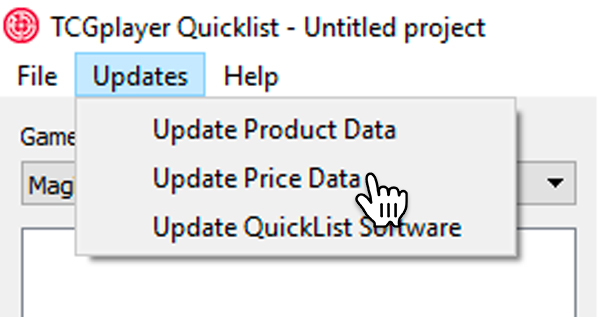 4. Once you have the products downloaded, you can select the game you want to scan in one of two ways. Note: If the game you select needs updates, the software will automatically update the products in that game.

a. Scan the back of the card. This will identify the game. A pop up will appear asking you to confirm that the detected game is correct.




b. Use the dropdown menu at the upper left corner labeled "Select Game."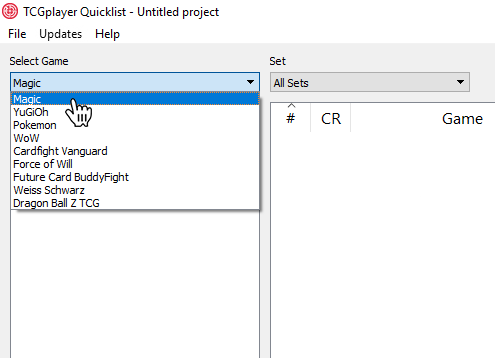 5. Once you select a game, you can choose from a list of available sets for that game using the dropdown menu labeled "Set." If you try to detect a card that isn't in the selected set, don't worry—the software will also check other sets for that game until a card is identified.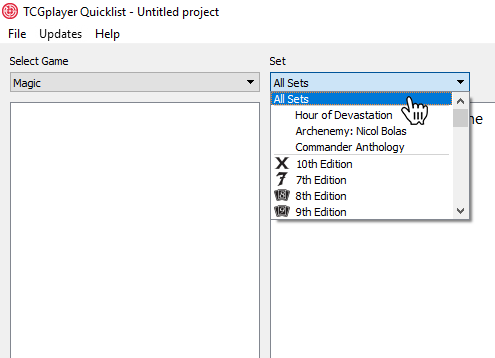 6. If you click on File, you can choose to create a new list, save a list or open a previously saved list.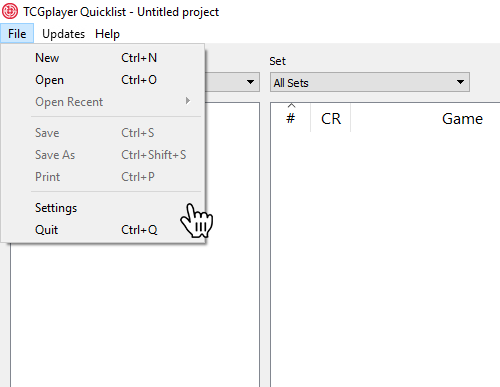 7. By selecting Settings from the File dropdown, you can adjust your card scanner settings. Here you can select the camera you'd like to use to scan your cards. Please refer to Best Practices for camera recommendations and additional setup information.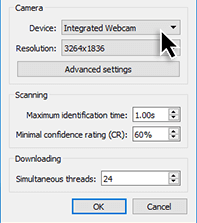 8. Once you select your chosen camera and select the Identify Cards button, the camera's view of the card will show in the bottom left corner of the main Quicklist Card Scanning Software screen. As you scan each card, you'll also see a full-size image of that card directly to the left of your list.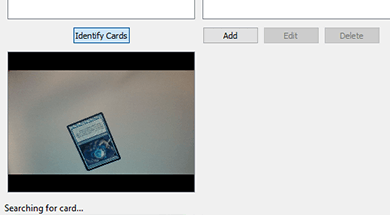 ---
Quicklist Hotkeys
There are a few hotkeys within the software that provide quick access to frequently used functions.
CTRL + N = New
CTRL + O = Open
CTRL + S = Save
CTRL + Shift + S = Save As
CTRL + P = Print
CTRL + Q = Quit
When row in list is selected:
C = Set condition
P = Set printing
L = Set language
Left and Right Arrow Keys = Change set
Space = Start/Stop Scanning
Numbers = Set quantity
---
You're now ready to start creating lists of cards that you can then add to or remove from your inventory and TCGplayer Buylist. For more information, refer to Managing Your Lists.
Note: Anonymous usage statistics improve Quicklist's image recognition algorithm. You can enable and disable this feature within your Settings under "Privacy".