Retrieving Your Google Calendar ID
With Pro Seller by TCGplayer, you get your own custom Pro Website. If you use Google Calendar to keep track of your in-store events, you can easily display your calendar(s) on your website. To do this, you simply have to retrieve your Google Calendar ID, then copy and paste that into your TCGplayer Pro Settings.
1. Go to your Google Calendar on your computer (you cannot retrieve your ID from the app).
2. On the left under "My calendars," find the calendar you want to share. Hover your mouse over the calendar name, click the three vertical dots and select "Settings and sharing."

3. Navigate to "Access permissions," and check the box next to "Make available to public." Then, navigate to "Integrate calendar." Your ID is just below the section heading.
4. Go to TCGplayer Pro Settings, click on Content in the left navigation panel, then click on the Edit button of your Event Calendar page.

5. Note: if you do not see an Event Calendar page, click on Create New. Reference this article: How do I update the events calendar on my Pro Website.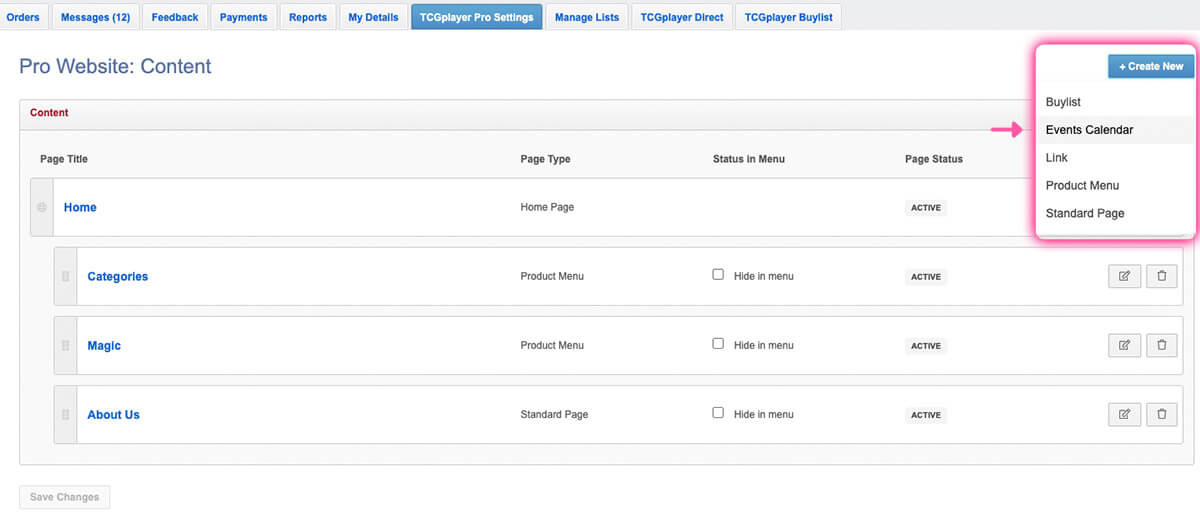 6. Click on Events Calendar and paste your Google Calendar ID into the field labeled Calendar ID.

7. Confirm your changes by pressing the Save and Publish button at the bottom left of the screen.
8. Your Events Calendar page will now display on your website (see example below).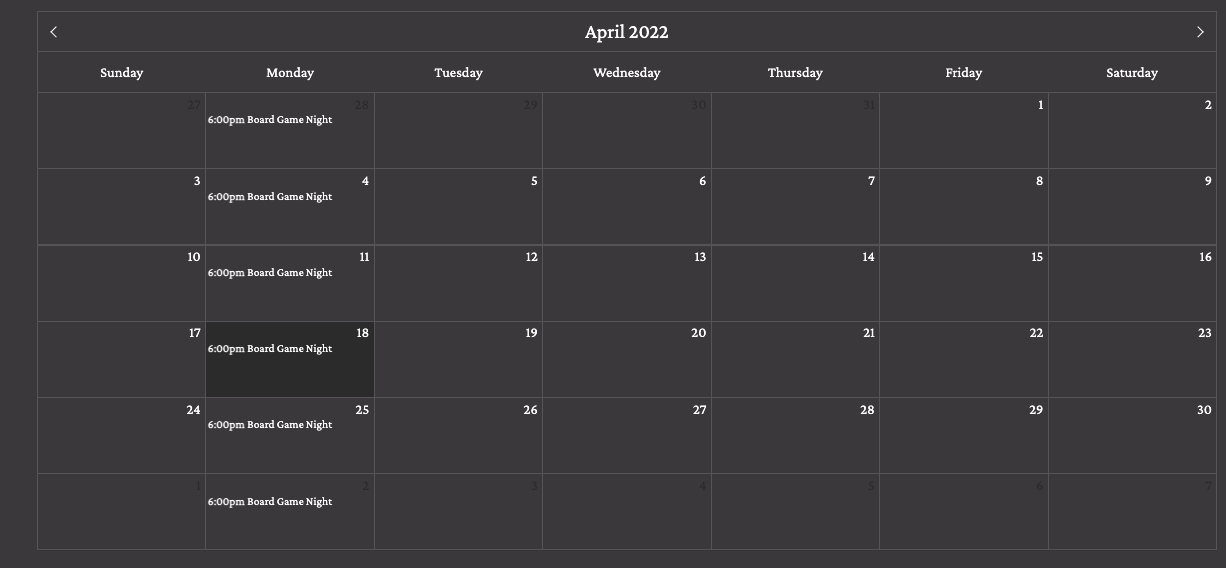 For more information, refer to Updating Your Events Calendar. If you have any questions, please contact our dedicated customer service team.
Change Log
4/21/22 - Updated instructions and screenshots.