Removing Permissions from Online Stores
When you shop at an Online Store that's powered by TCGplayer, you'll be able to grant that store permission to access the information you have stored on TCGplayer.com. The checkout experience at that Online Store is quick, easy and secure, since all of your information will already be in the system. However, there may be instances when you want to revoke permissions from TCGplayer Online Stores.
1. Go to the My Account section of TCGplayer.com and click on the Permissions tab.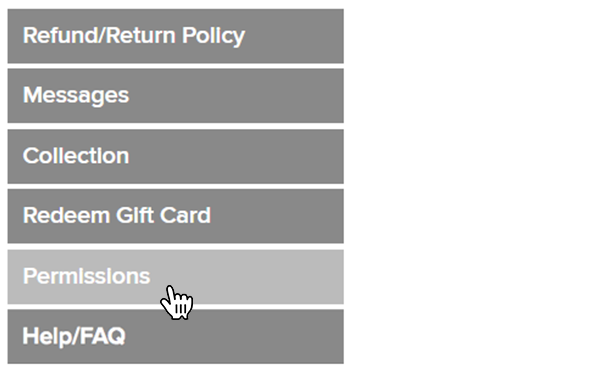 2. You'll see a list of all the Online Stores that currently have permission to access your data through TCGplayer.com.

3. There will be a Remove button for each Online Store that has permission to access your information. Click the Remove button next to the Online Store for which you want to revoke permissions. 

4. You'll see a pop up asking you to confirm that you want to continue. Once you confirm, all permissions will be revoked from that Online Store.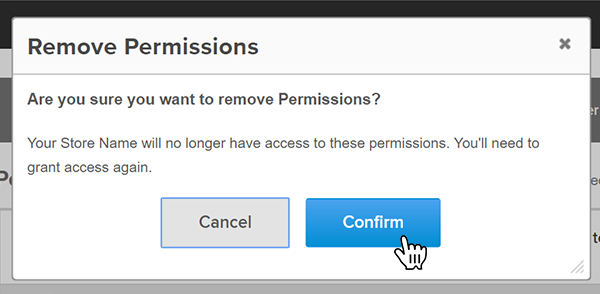 Note: If you access the Permissions tab from within a particular Online Store (rather than through TCGplayer.com), you'll only see that Online Store on the Permissions list. When you revoke permissions for an Online Store that you're currently visiting, you'll be logged out of that Online Store.