Free Shipping from Stores Powered by TCGplayer
Some stores powered by TCGplayer offer free shipping on orders over a specific dollar amount. Keep an eye out for free shipping banners (like the one shown below) at the top of the website. At this time, free shipping only applies to small items (normal-sized singles).

Once you reach the free shipping threshold for a qualifying cart, the shipping option for your cart will automatically update to free shipping and the shipping amount will change to $0.00. If you have not reached the free shipping threshold, you'll be alerted how much you need to add to your cart in order to qualify.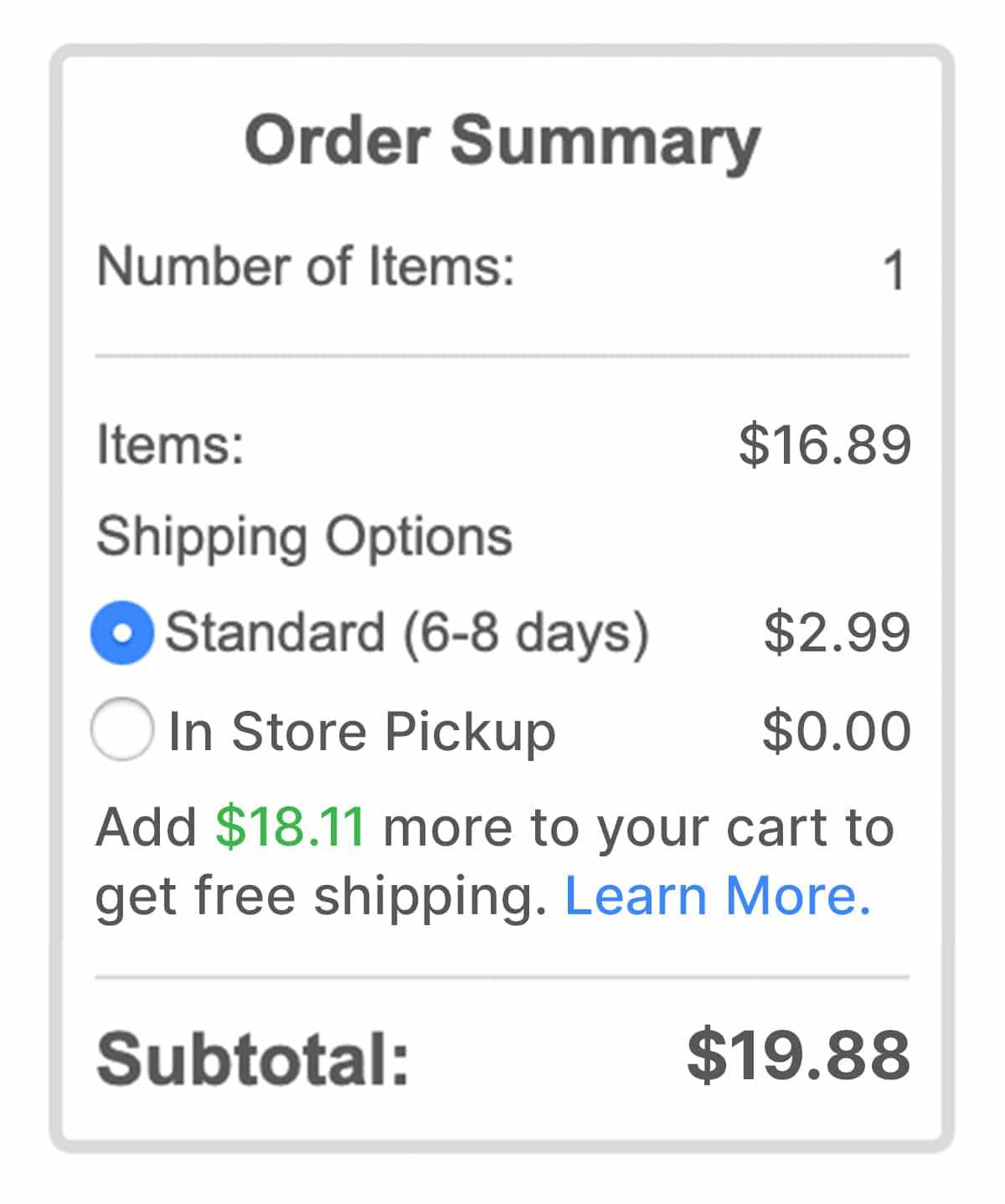 Note: If you add both non-qualifying and qualifying items to your cart, you'll only see shipping options for the largest item in the cart and no free shipping option will be offered. If you qualify for free shipping, you can still select Expedited Shipping, but will be charged the Expedited Shipping fee.