How do I get started with MassPrice?
TCGplayer MassPrice is an app that helps TCGplayer Pro Sellers quickly and easily price products for sale or on TCGplayer Buylist. Instead of performing the same searches and creating the same rules over and over again, you can save and execute pricing rules that can easily be repeated. This app leverages the same price APIs we provide to our affiliates and developers.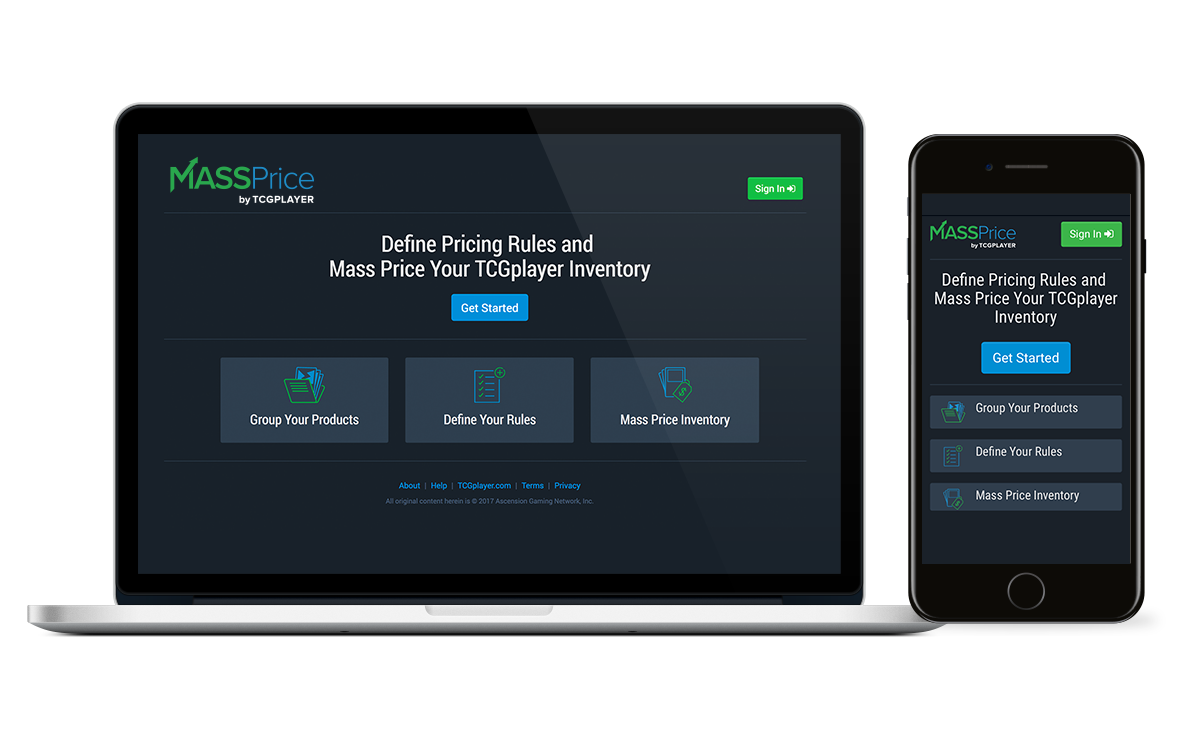 To get started, simply log into the app using your TCGplayer account info and follow these three simple steps:
Not part of TCGplayer Pro yet? Apply today for access to TCGplayer MassPrice and other seller apps.