How do I add a buylist to my Pro website?
You can easily add your TCGplayer Buylist to your Pro website using the same Content Management System (CMS) you use to customize your website.
Log into your TCGplayer Pro CMS, navigate to the "Content" tab (in the "Home" dropdown), and select the ellipsis "..."
You'll see an option for Buylist. This can be added to your website like any other new page.
The Buylist page will open to the Page Content tab. Within this section, the following information can be added/edited:
Title - Enter a title where it says "Enter a name" at the top of the page. We recommend you use the title "Buylist". (Shown as "Buylist" in the example image.)
Page Headline - Will appear at the top of your Buylist page. If nothing is entered, the Page Name is used by default. (Shown as "MTG Buylist" in the example image.)
Headline Description - Will appear directly underneath the Page Headline. (Shown as "Check out our Buylist offers below!" in the example image.)
Main Content - Underneath the Headline Description. This area can be used to add a description of your Buylist page and add any additional information you may want to add about your Buylist.

For example, here you can:
Add the process your store uses to process Buylist transactions.
Describe any exceptions or rules for any products not in your Buylist (taking in bulk, for example).
Any special promotions you have or any different prices you may be offering for cards in your Buylist.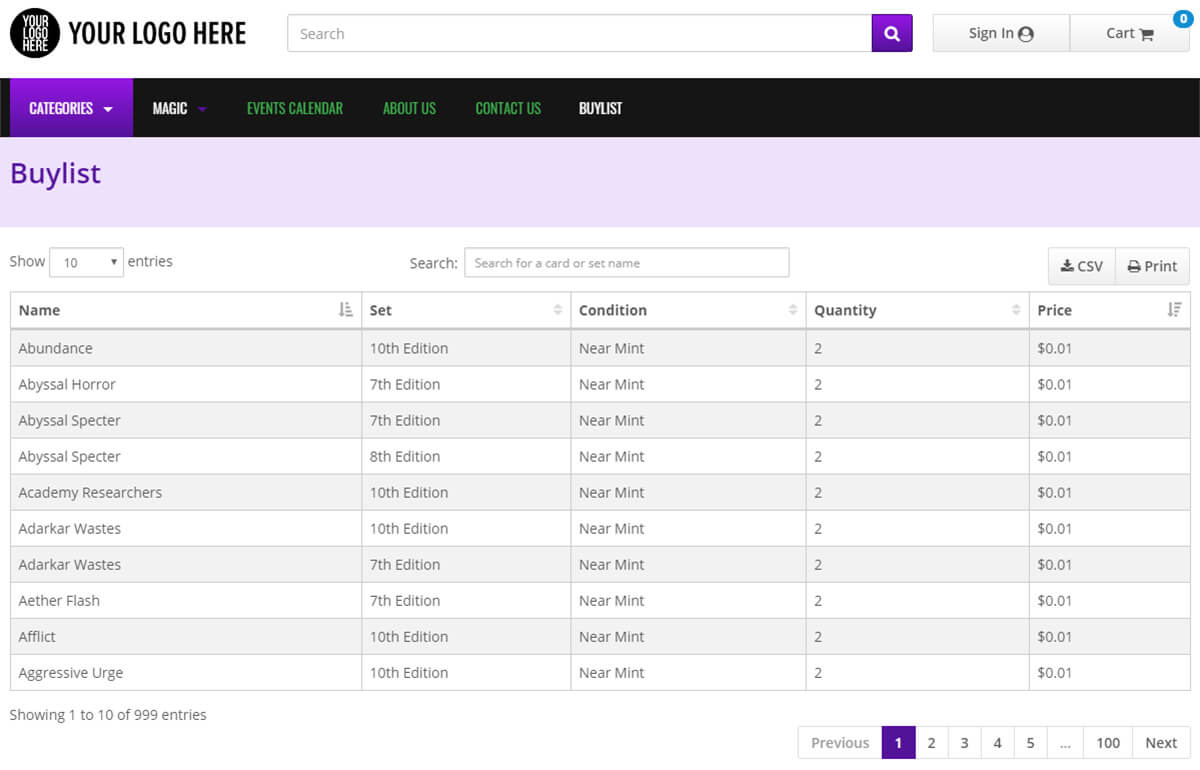 When you've saved all your information, your Buylist will appear within the navigation bar at the top of your website.