Viewing Your MassPrice Update History
In TCGplayer MassPrice, you can easily view previously run rules using the Activity Log that appears on your MassPrice Dashboard.
Under the Activity Log section (and page), you can click the "View" button to view the details of the previously run rule. This button leads to the rule that was run at that time, along with the price information that was changed.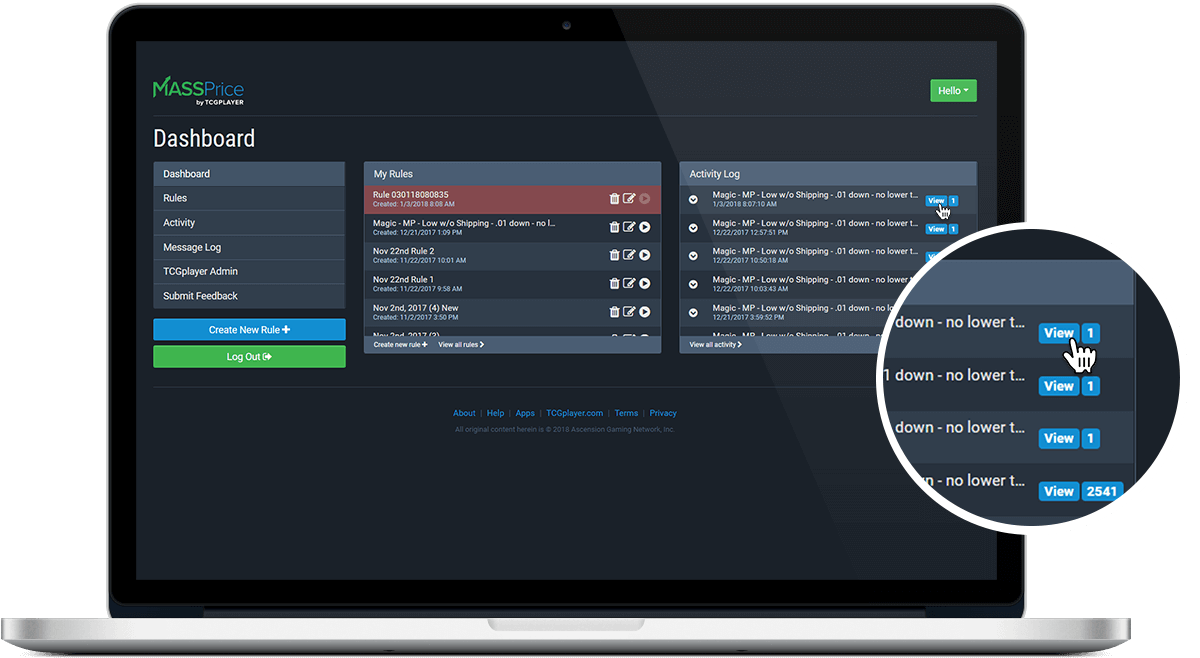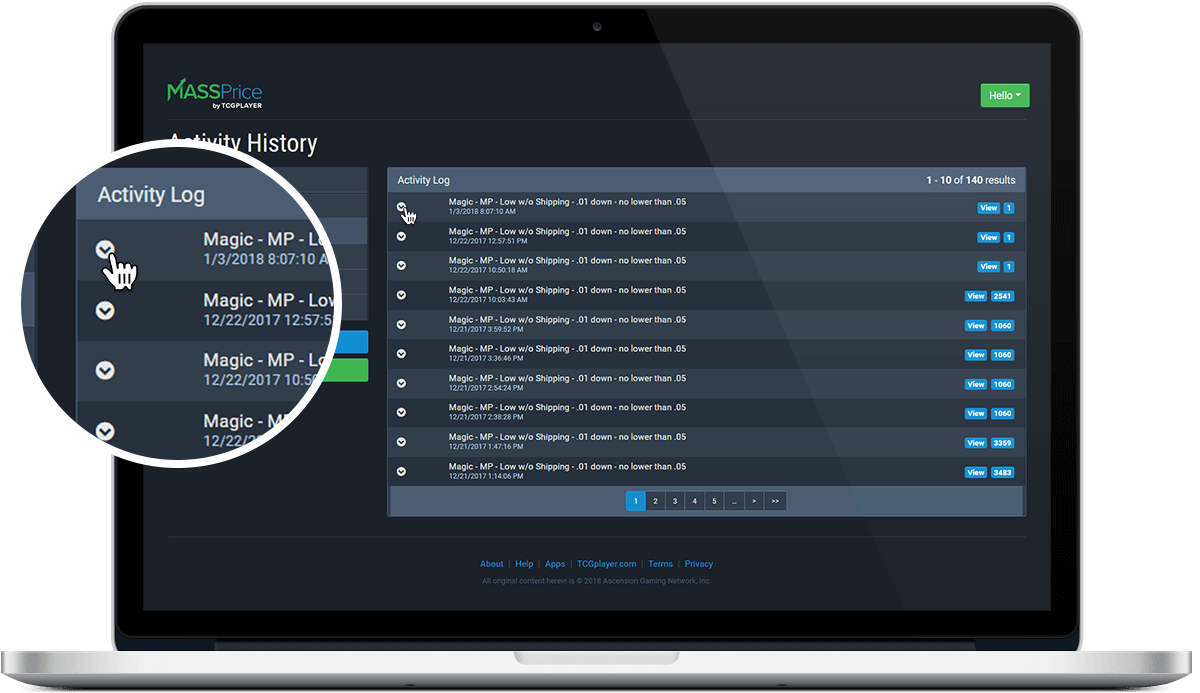 Within the Activity Log, you can click on the down arrow icon to view summary information for the rule run at the specified date/time. The following information will be displayed:
Queued - the total number of prices that were submitted for processing (the sum of the following three values)
Increased - the number of prices that were increased as a result of running the rule
Decreased - the number of prices that were decreased as a result of running the rule
Unchanged - the number of prices that remained the same after running the rule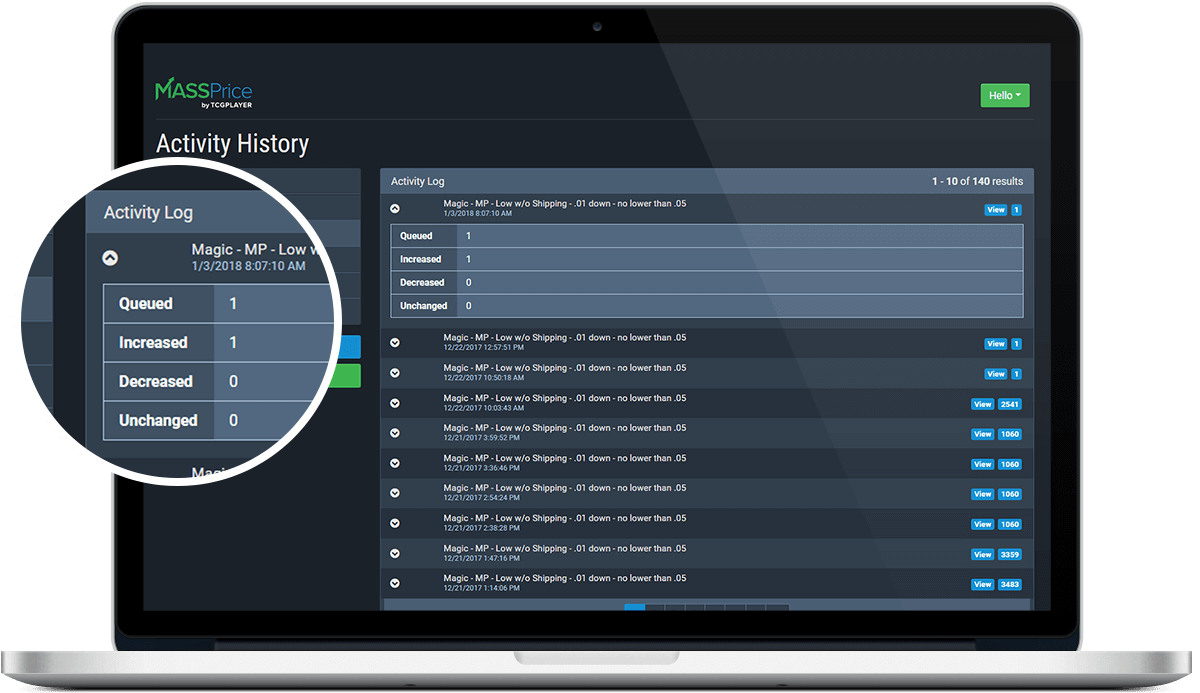 Clicking the "View" button will lead to a new page with the following information:
The title of the rule and the date/time when it was run
"Displaying X Changes" - the total number of updated products that were queued for update
"Edit Rule" button - lets you edit the rule that was run
Price Table - shows the prices and the dollar and percentage changes made for the updated products (Note: If more than one channel is enabled, price changes will be broken down by channel.)