What does "Shipping: Included" mean?
Shipping Estimates
At TCGplayer, our sellers ship the items you order from them in one package. That means you will only be charged one flat shipping fee per store, no matter how many items you order from them. The shipping estimates that we display for domestic orders are the lowest shipping cost available for each seller to ship those items to you.
Note: Shipping estimates are only for orders placed to locations in the United States.
Shipping: Included
A seller will be listed as Shipping: Included on our product pages when meeting either of the following criteria:
The product is at least $5.00 and the seller has lowered their base Shipping and Handling fee to $0.00 per item for First-Class mail, or
You already have items in your cart from this seller and you do not incur additional charges for adding more items to your cart from the same seller
In this example, you'll see that the seller "Game Store" charges a $0.99 cent shipping fee: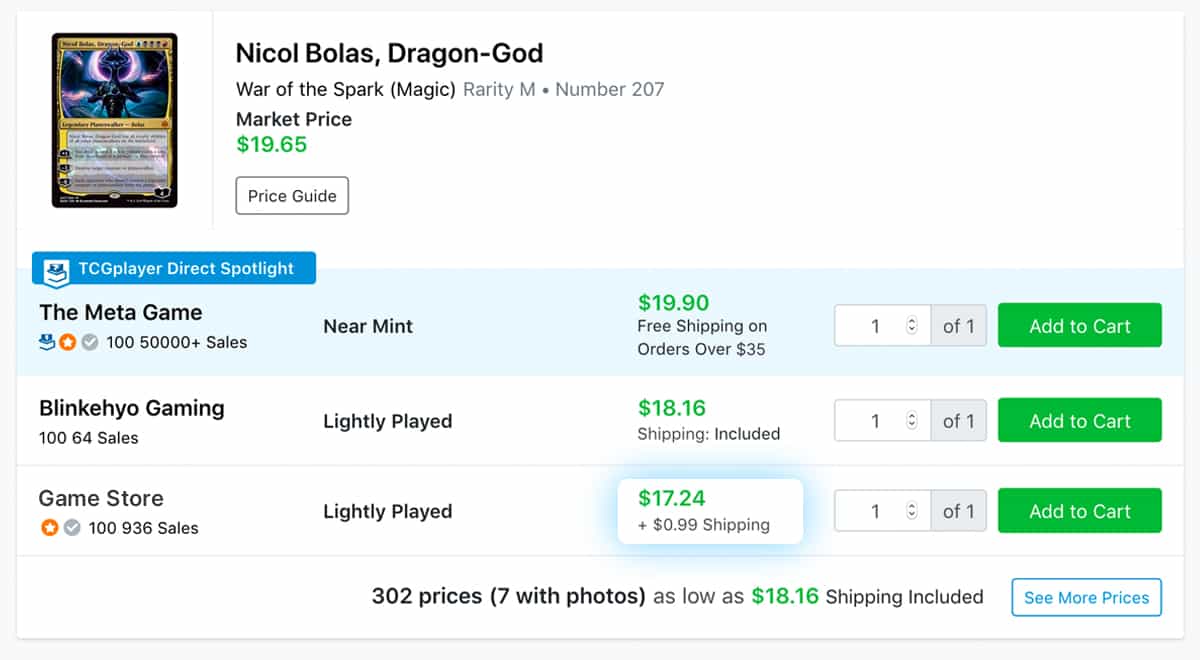 Once you add an item from this seller to your cart you will see that the item status displayed as Shipping: Included:

You can always view your Shopping Cart to see any shipping charges that are incurred for your purchase. In your cart, you'll be able to see any fees or shipping options associated with each seller: