How do I get started with Direct by TCGplayer?
TCGplayer has created one of the most efficient shipping hubs in the country for collectible card games, so let us take care of your orders—you sell your cards, and we'll ship them out. Just focus on pricing your inventory and TCGplayer will provide 100% coverage for lost packages, condition disputes and more.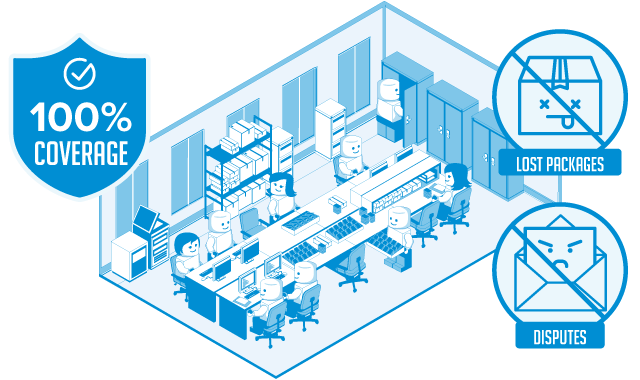 ---
How it all works
Set your prices and list your cards, just like you do now. As orders come in, TCGplayer will ship out cards on your behalf, using our own carefully managed inventory. Then, when the time is right, we'll ask you to ship us your copies of the sold cards. When your cards get to us, they go back on the shelf and are ready to sell through Direct again. Meanwhile, we'll handle any customer service issues, and you're able to focus on running your business, worry free.

---
Increase your profits
Cards from Sellers in Direct by TCGplayer are featured items on the TCGplayer Marketplace. This gives you a great advantage in listing your cards and can lead to dramatically increased sales, as Buyers seek to get every card together in one package with Direct by TCGplayer.
Our fee structure is also designed to make sure smaller orders stay profitable.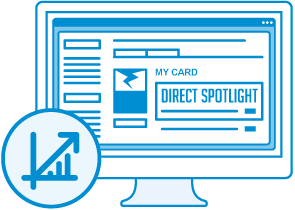 ---
Reduce time spent worrying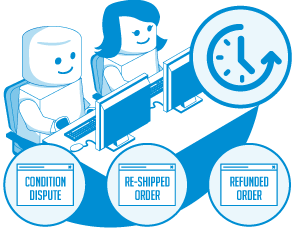 Direct by TCGplayer comes with a dedicated Customer Service team standing by to resolve any issues on your behalf. This means you run your business while TCGplayer takes care of any refunds, re-shipments or special requests from your Buyers. Buyers know to expect that the packaging, delivery and customer service are all taken care of by TCGplayer.
---
Which Orders are Eligible for Direct by TCGplayer?
For games stocked in the Direct program we carry cards in Moderately Played to Near Mint condition. Additionally, for Magic the Gathering we stock cards in Heavily Played condition. Your order is eligible to be shipped by Direct by TCGplayer if we have the inventory to cover the entire order. Should we not be able to fulfill the entire order, the seller ships the order themselves.
TCGplayer reserves the right to pass an order to a seller for any reason, though we expect this to be rare. Any of the following would be reasons TCGplayer will ask a seller to ship an order:
The ordered quantity of a card exceeds what we have in stock.

The ordered quantity exceeds our fulfillment limits for the item.
---
Joining Direct by TCGplayer
Joining Direct by TCGplayer is easy! Once you meet the following criteria, reach out to us here, and our Customer Service team will help you out!
Level 4 seller

99.5% Feedback Rating over the past 30 days

Direct Eligible inventory of approximately 3000 cards.

100 sales per month, averaging $600 per week.
These criteria are in place because we have determined that these are the points at which Sellers achieve maximum value from the Direct program. We are excited to see how Direct works for your business!
Change Log
1/25/23 - Edited to clarify games stocked in the Direct program.