Adding Listings with Photos Using the TCGplayer App
Using the TCGplayer App's Scan to Sell feature, you can list cards with photos on TCGplayer.com. To use this feature, you need to sign up for a TCGplayer account and register as a seller. Then download the TCGplayer App and sign into your account.
1. Scan your card, or add it manually.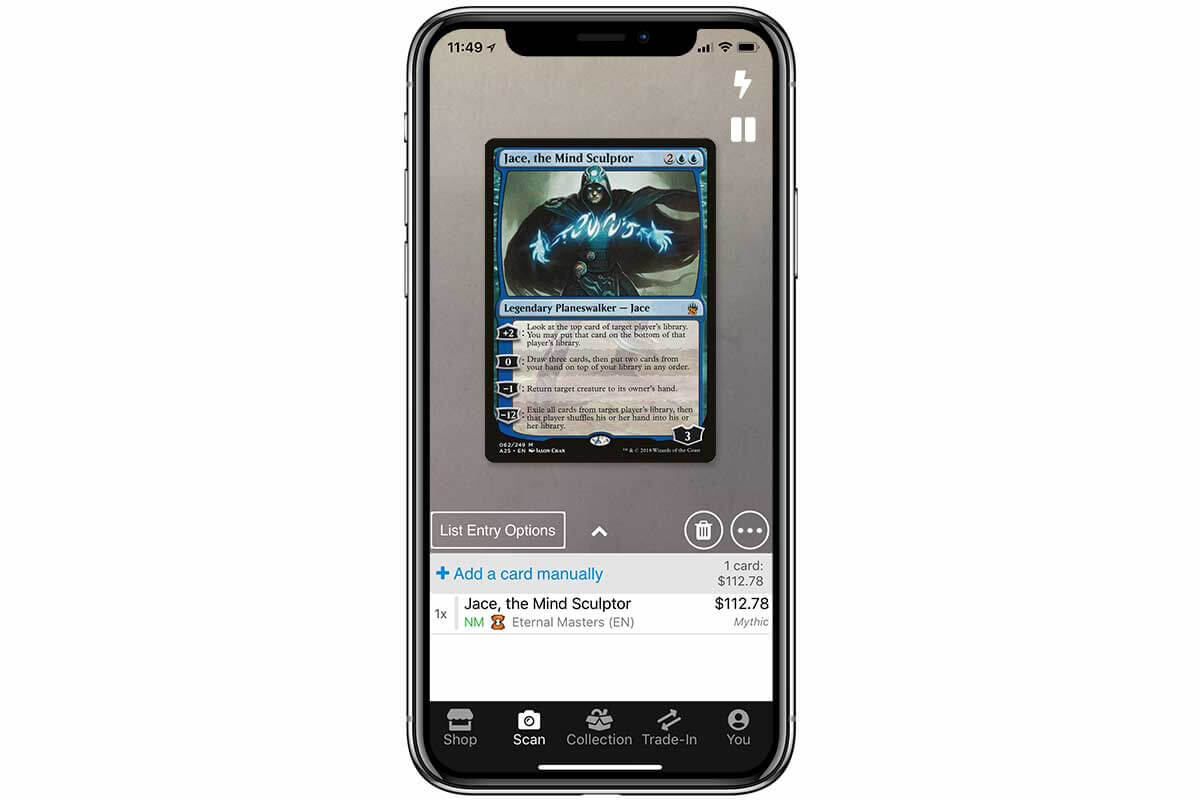 2. Tap on the card name to view its details. Double-check that the card's foil status, condition and language are all correct.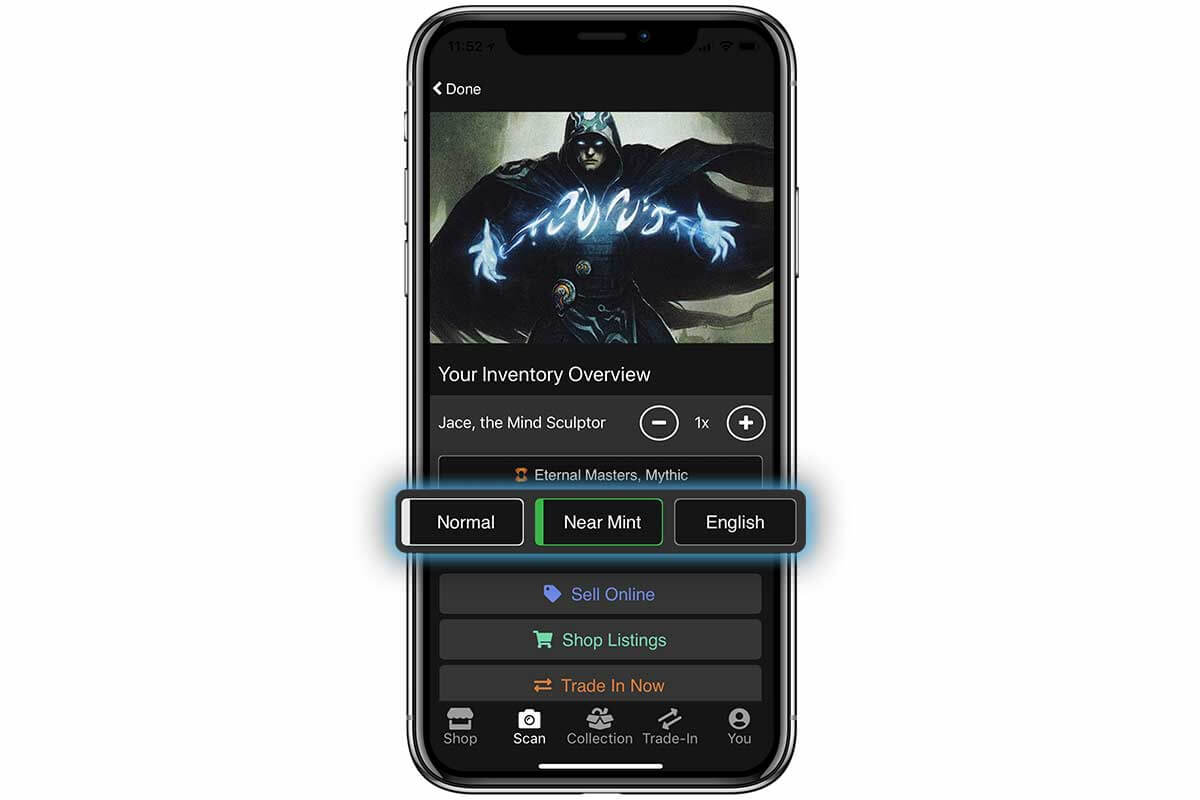 3. Tap "Sell Online" to create a new listing. Note: If your inventory is hidden, you'll receive a prompt to turn your inventory live.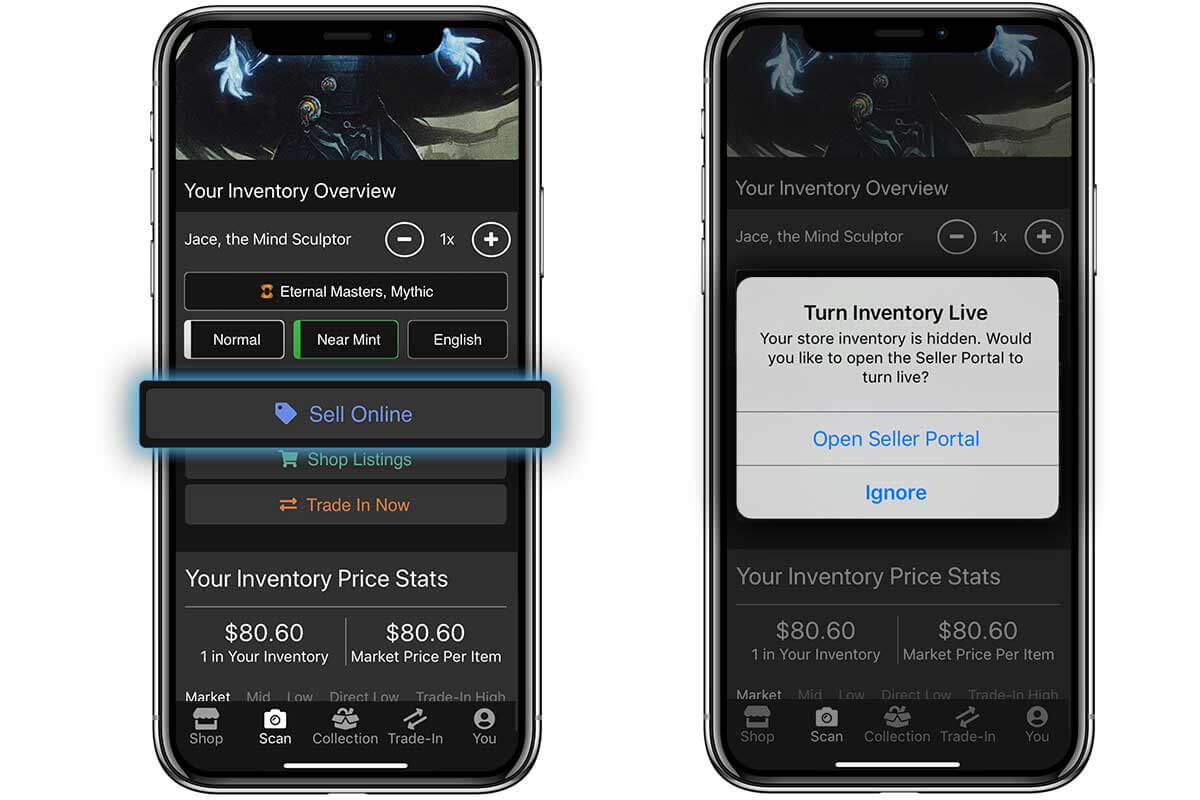 4. Tap the "Add Photos" box to add up to five photos. You can upload photos you've already taken, or take new photos using your mobile device's camera. You'll see a progress bar at the bottom of each photo as it's uploading. If you want to remove a photo after you've uploaded it, tap the trash icon.
5. Tap "Done" when you're happy with your photos.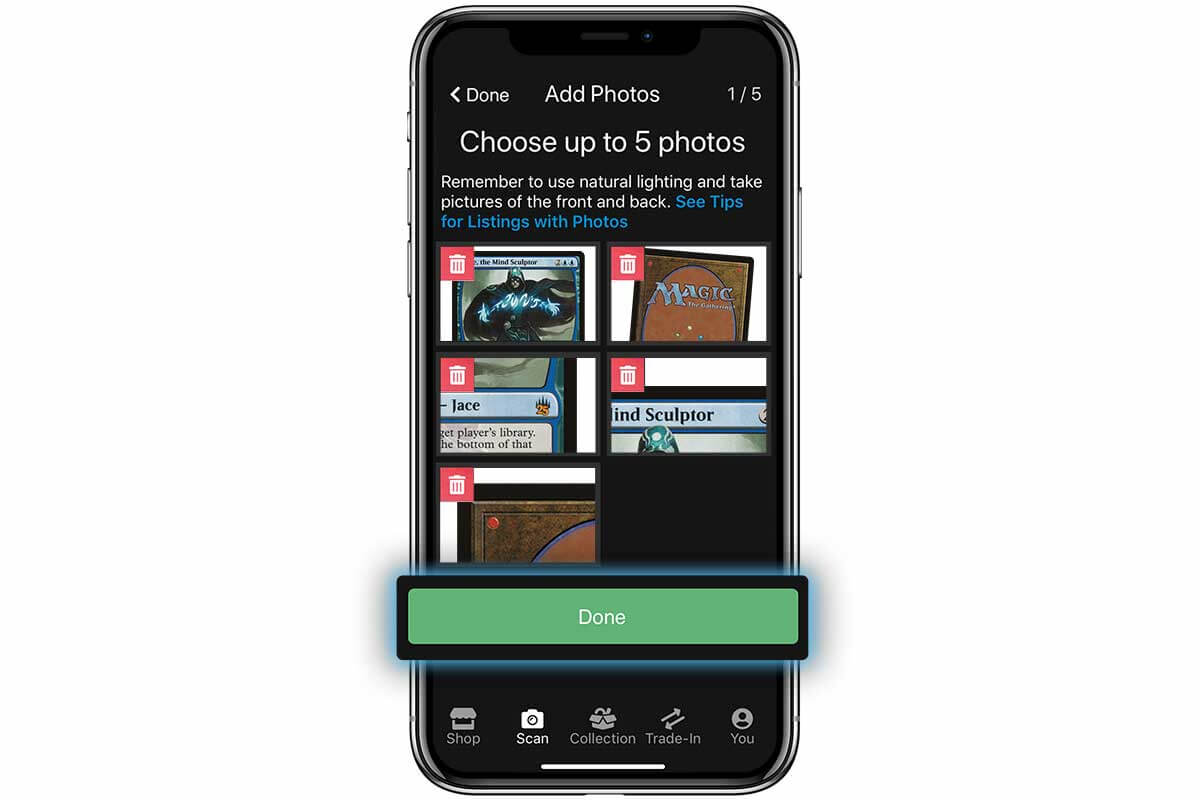 6. Choose a title for your listing (up to 255 characters). Include whatever makes your product unique (official grading, signature, etc.)
7. Choose a price for your listing. You'll see the Market Price for standard listings for reference, but make sure to adjust the price based on the rarity and value of your unique listing.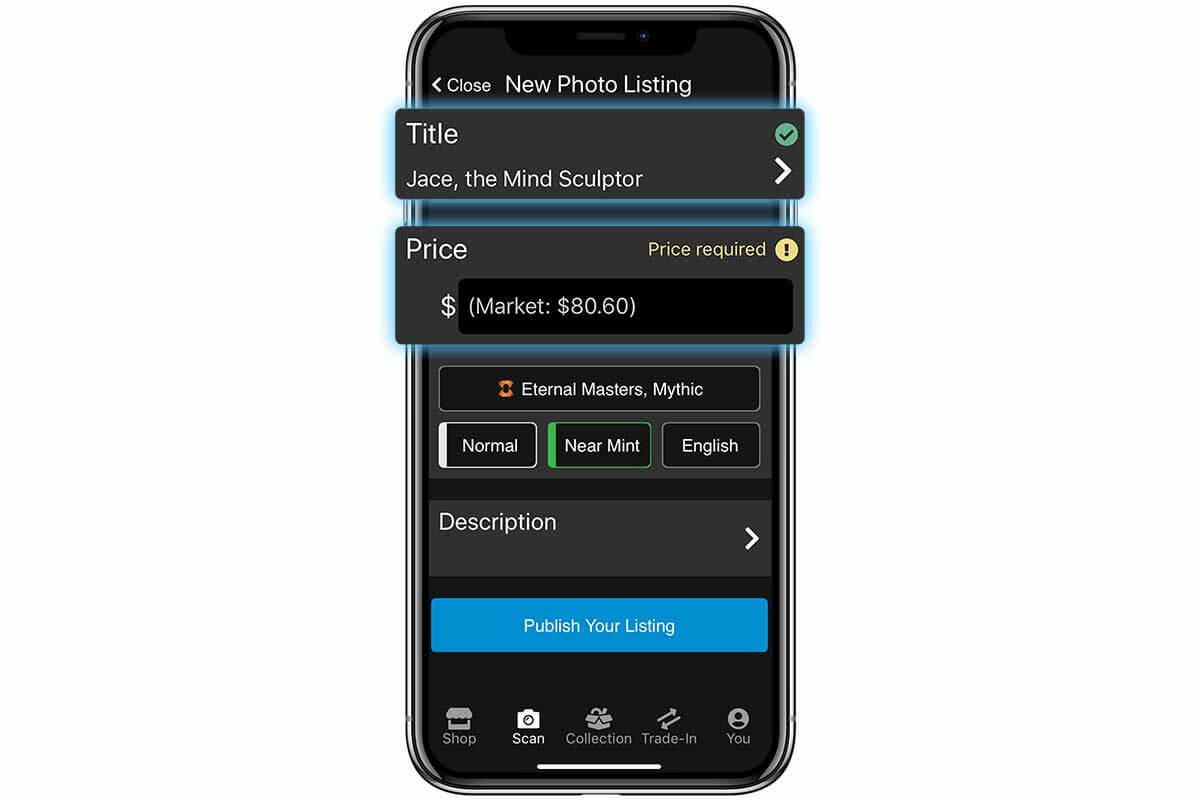 8. Tap "Description" to write a short blurb (up to 5,000 characters) that will appear below your listing. Adding a description will increase organic discovery from search engines. Providing a detailed description will also build trust to increase the likelihood that customers will purchase your product.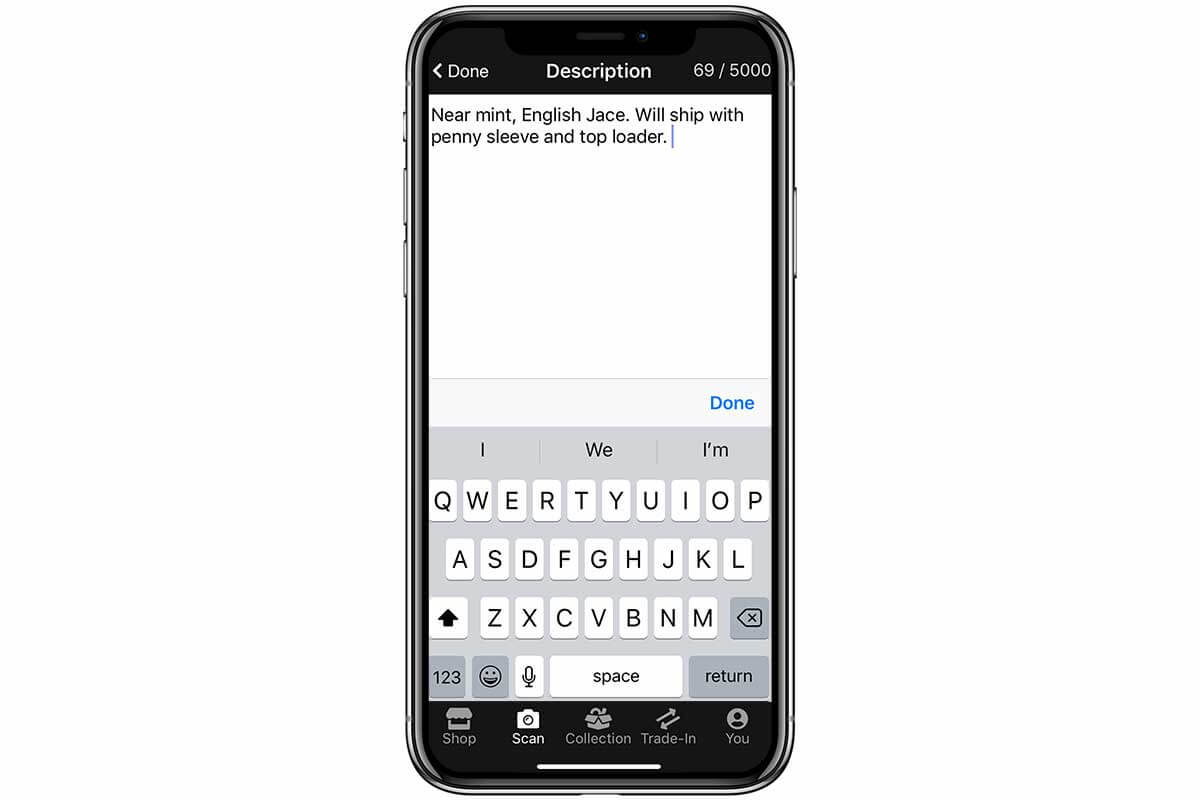 9. Tap "Publish Your Listing." Your listing is now on TCGplayer.com for all to see!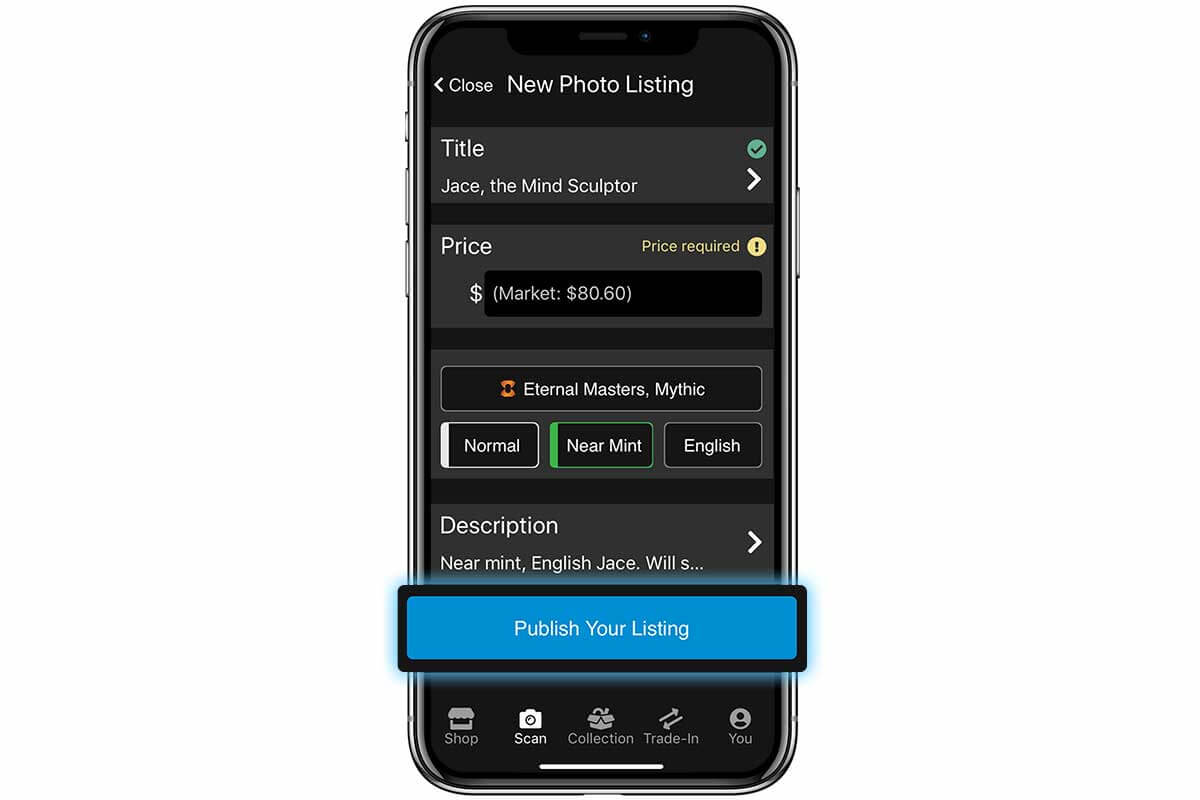 Make sure to review the Tips for Listings with Photos. If you have any questions, contact sales@tcgplayer.com.