How do I display my store's Google Calendar on my kiosk?
If you're a member of Pro Seller by TCGplayer, you can add your store's Google Calendar to your In-Store Kiosk.
In the Seller Portal, go to the TCGplayer Pro Settings tab. Once there, click on Kiosk from the left navigation bar.

You will see a checkbox next to Events Calendar Enabled.
Check the checkbox, and enter your Google Calendar ID in the field below.
To retrieve your Google Calendar ID:
Go to your Google Calendar on your computer (you cannot retrieve your ID from the app).
On the left under "My calendars," find the calendar you want to share.
Hover your mouse over the calendar name, click the three vertical dots, and select "Settings and sharing."
Navigate to "Access permissions," and check the box next to "Make available to public."
Then, navigate to "Integrate calendar." Your ID is just below the section heading.
Once your calendar is enabled, the Store Events tile will appear on the Kiosk homepage.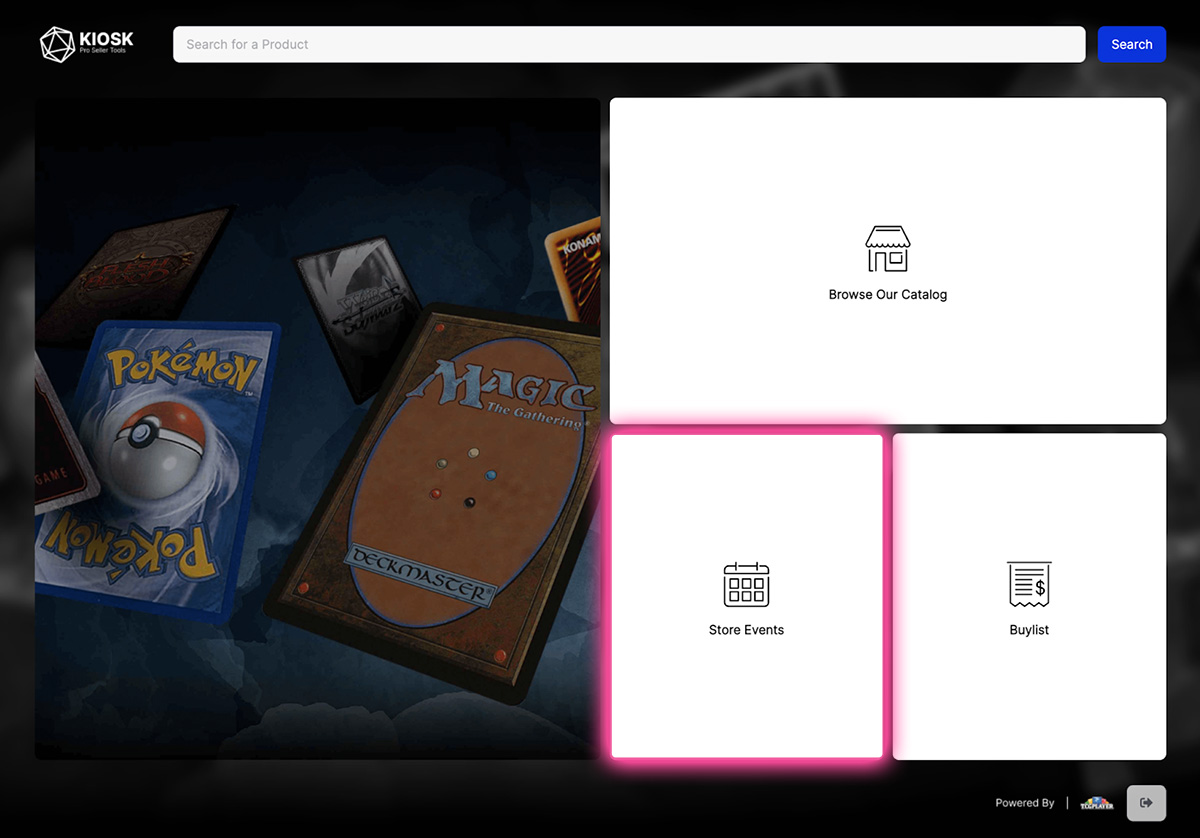 Your customers can click on the Store Events tile to view your calendar.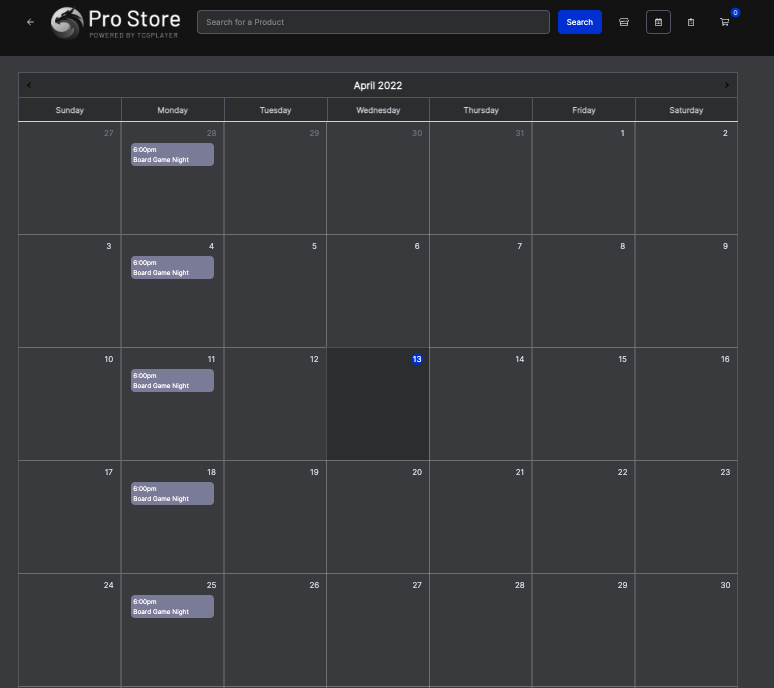 Change Log
4/22/22 - Updated instructions and screenshots.