Which selling method is best for me: Scan to Sell or Trade-In?
There are two ways to sell cards using the TCGplayer App. You can create a listing with photos on the TCGplayer Marketplace using the app's Scan to Sell feature, or you can sell your card to game stores using TCGplayer Trade-In.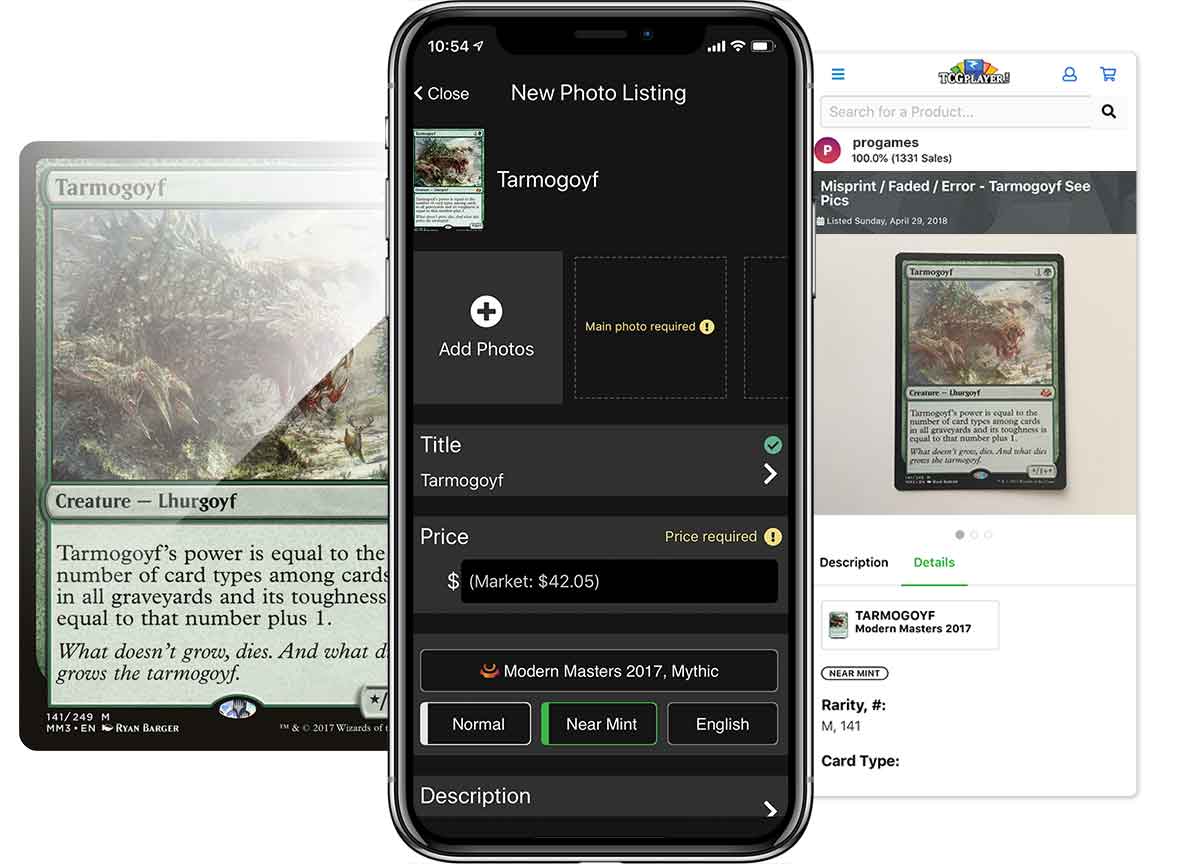 Scan to Sell
You can use the app and your mobile device's camera to list cards with photos on TCGplayer.com. Players around the country will be able to browse your listings and decide whether to buy from you.
Scan to Sell is great if you have (or want) experience selling on the TCGplayer Marketplace, if you're selling cards from games other than Magic, or if you're selling a unique card like an art alter or a misprint.
If you haven't sold on TCGplayer.com before, you will need to register your TCGplayer account as a seller account and agree to the Marketplace Seller Agreement to create a listing.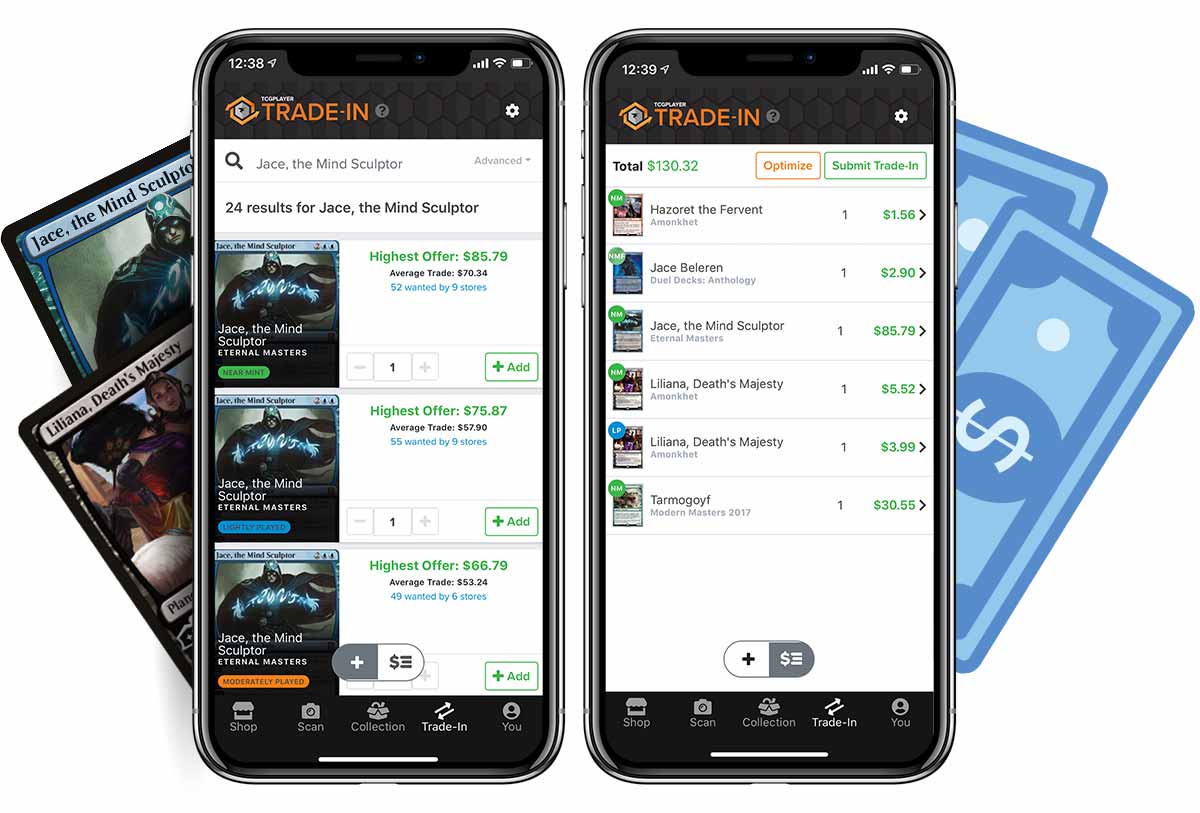 TCGplayer Trade-In
TCGplayer Trade-In (also known as TCGplayer Buylist) lets you create a list of Magic: The Gathering cards you want to sell called a Buylist Offer and search for stores that are willing to buy those cards from you at prices they've set. Our system helps you find the best price available for your cards. Then you submit your list, mail your cards to TCGplayer headquarters for verification, and get paid.
Currently, Trade-In is only available for Magic: The Gathering cards.
Trade-In is the fastest way to get a great deal on your cards. Plus, as more of your cards pass verification, you'll be able to add more cards of higher value to your Buylist Offers.