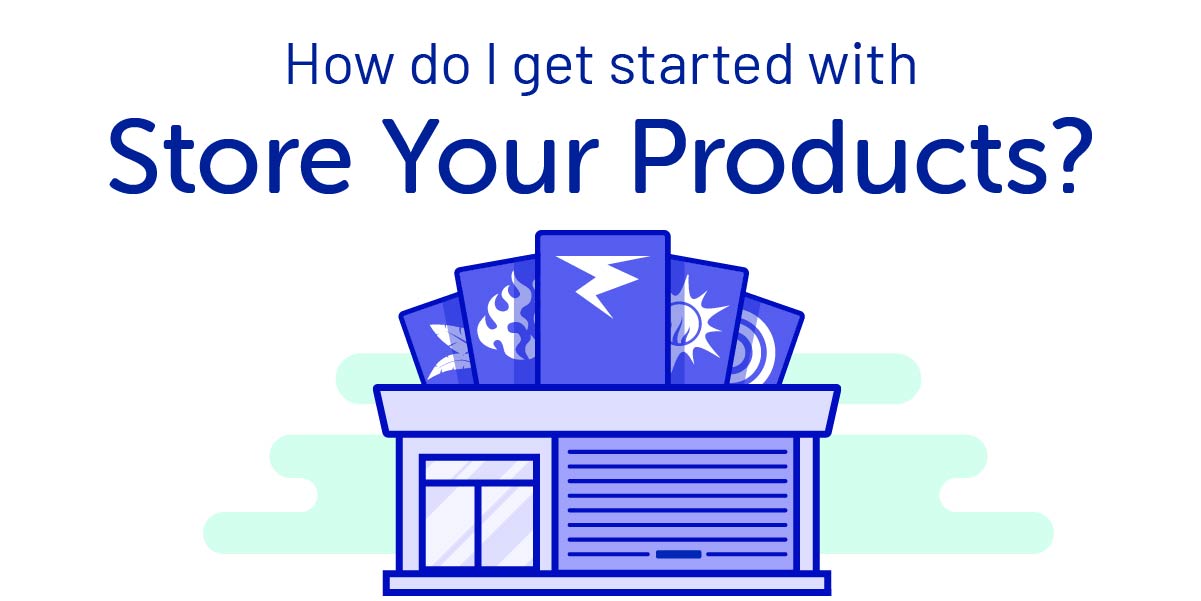 TCGplayer has found a way to make the best way to sell products even better. Store Your Products (SYP) will unlock the full power of Direct by TCGplayer for your store, while also reducing the amount of time you spend handling orders.

When you store your cards with TCGplayer, every card you store with us can be sold through Direct. Many Direct sellers see a 3x or greater rate of sales increase. This means more revenue for you!

By having your inventory stored with TCGplayer you will save costs on printing, packaging, labeling, shipping, storing, handling, and providing customer service. We'll take care of it. Combined with the lowest Marketplace commission we offer, you'll enjoy the lowest costs and highest sales volume.

Whenever you receive an order in this program, your orders are automatically payable 4 days later. There's never been a faster way to be paid on TCGplayer.

When you store your cards with us and use the TCGplayer Buylist, your cards are integrated into your Direct inventory. No more shipping the cards back to your store, and then paying your employees to receive and list them on TCGplayer! Team TCGplayer does all that work for you!

You ship cards to TCGplayer when it fits your schedule, not when it fits ours. This lets you be more efficient with your labor in-store, as you can work around your employees' needs. This means less labor for you and less money spent shipping cards to us.

Becoming a Store Your Products seller is easy! Once you meet the following criteria, you are eligible to apply for our SYP program. Reach out to us here, and our Sales team will help you out!
Level 4 seller

99.5% Feedback Rating over the past 30 days

Direct Eligible inventory of approximately 500 cards.

Average card value of $2
These criteria are in place because we have determined that these are the points at which sellers achieve maximum value from the SYP program. We are excited to see how SYP works for your business!
Change Log
8/11/22 - Updated SYP eligibility requirements.