How do I checkout as a guest?
In a time crunch? Not ready to create an account just yet? No worries — guest checkout is here!
How it works
While you're shopping, nothing changes — you can browse and add items to your cart like normal. Once you're ready to check out, you'll be given the options to sign in, create an account, or continue as a guest.
If you choose to continue as a guest, just enter an email and click "Checkout as a Guest." Simple as that.
How can I create an account after checking out as a guest?
If you'd like to make an account using the same email you used to checkout as a guest, there are a couple of different routes you could take. In order to rate purchases, guests will have to create a TCGplayer account.
The first option is on the order confirmation page after you finish checking out. Up near the top of the page, you'll see a button that'll take you to where you can finalize and add a password to your account. Additionally, you can find that link in the email we send when your order ships, and in the follow-up email we'll send a few days later.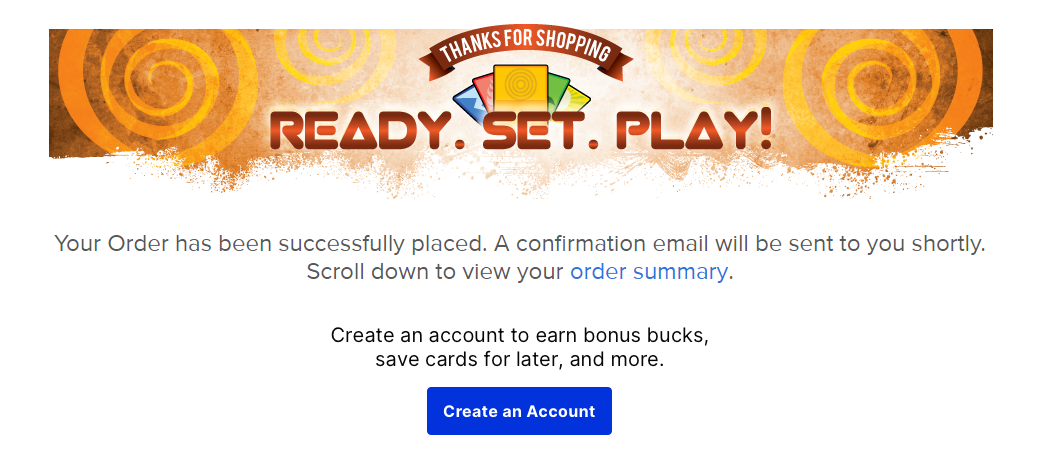 Finally, you can navigate to tcgplayer.com/login/signup and create an account with an email you've used for guest checkout before. To help keep your information secure, we'll send an email to that address to make sure it's you, and all you'll have to do is click the link in the email and create a password.
How will my information be handled?
Safeguarding your personal information is our highest priority. Once you submit your order, your shipping and payment information will not be retained. We only keep your email address on file. This gives sellers a way to reach out if there's a problem, and also allows you to see your order history should you decide to make an account later on.
If you have any questions about how we safeguard your information, please contact us here