Managing Payment Options
You can update your payment information at any time if you are a Level 1-4 Marketplace or Pro seller that enters your own inventory on the TCGplayer platform. By default, your payments will be sent to store credit. If you would prefer direct deposit payments through a bank account in the United States, you can add your banking information as shown below. If your bank account information is not accepted, your payments will be issued as store credit.
Note: TCGplayer currently only issues payments to your bank account or via store credit.
Please, keep in mind that direct deposit payments that are sent to your banking institution by TCGplayer, and will be addressed to the name of your store. Speak with a representative from your bank to make sure they will accept a payment to your account before entering your payment information so your payments are not delayed.
If you are a Sync Seller who utilizes either CrystalCommerce, Ion Retail, or BidWicket to manage your inventory, please contact our Customer Service team here

for any assistance changing your Direct Deposit information.
---
To edit your payment information, log into your Seller Portal and click on the My Details tab, then click on the Payment Info button as illustrated below.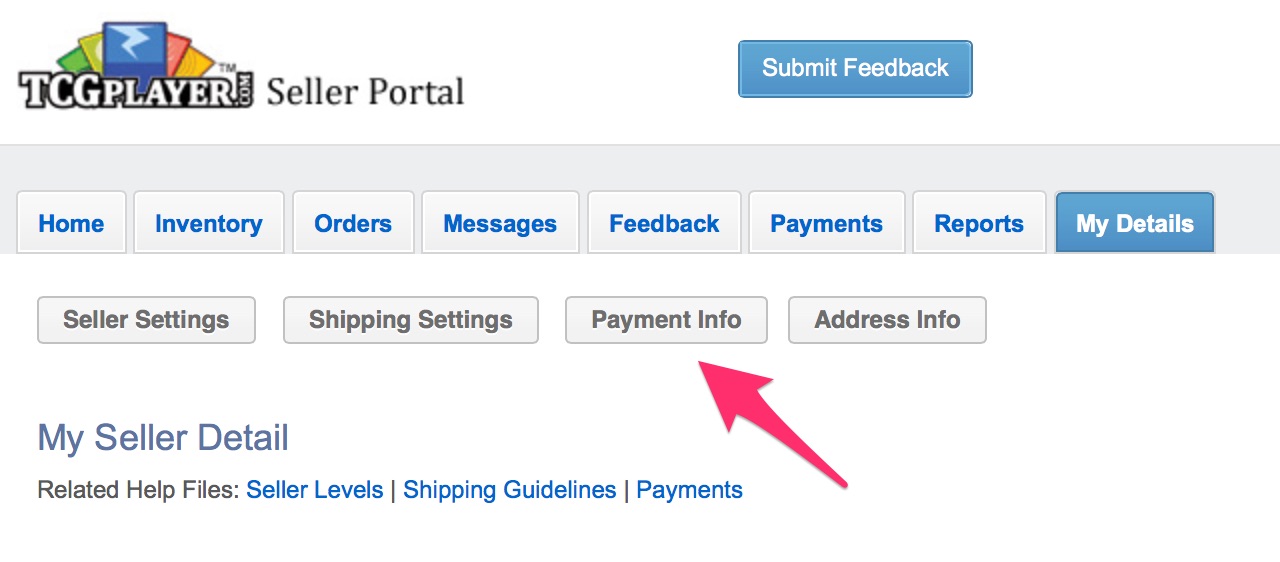 ---
This page will give you a summary of the current bank account information that you provided when signing up with TCGplayer. You may click on the Edit button to change any information you need to.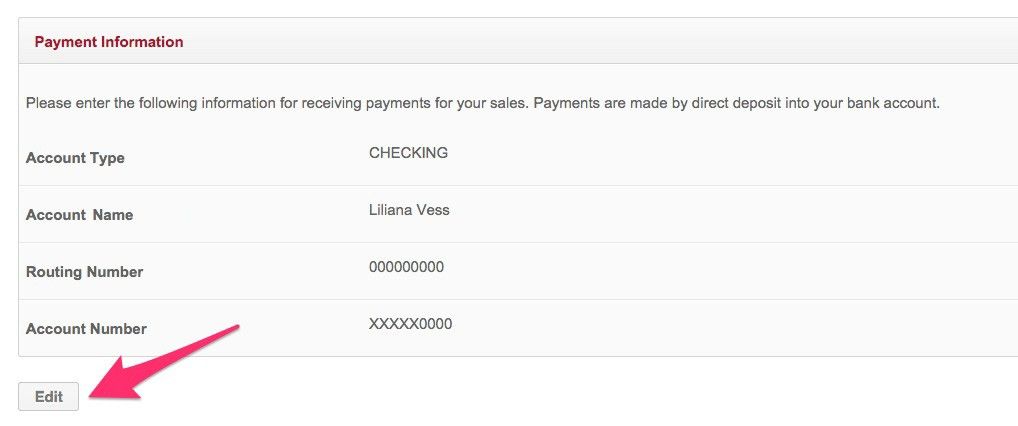 ---
Enter the updated information, and make sure that your entry is 100% correct before clicking the Save button.
Note: Any bank account information input must not be currently in use by another TCGplayer account.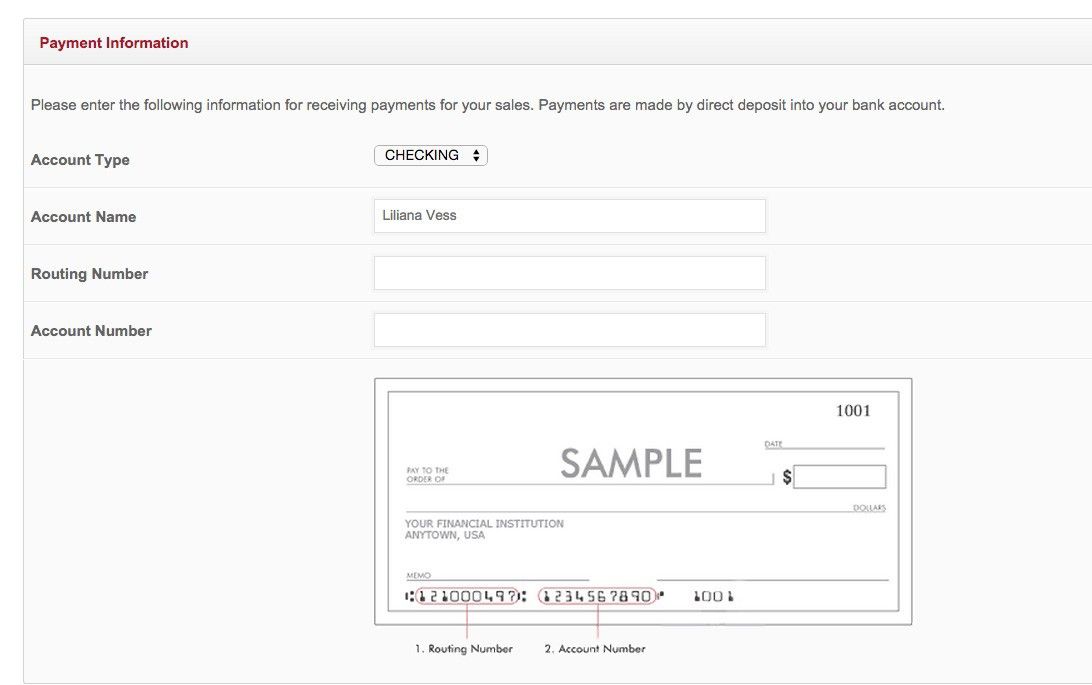 To prevent any rejected payments from your financial institution, your routing number and account number must match the information on your check as shown in the sample above. If you have any questions, always feel free to contact our Customer Service Team for assistance.