Managing Category Exclusions for Your Channels
With channel management for Pro Seller by TCGplayer, you have complete control over which product categories you sell in each channel. For example, if you don't carry HeroClix, you may want to exclude that category from all your channels. If you only carry Funko Pop! figures in your store, you may want to exclude them from appearing on the TCGplayer Marketplace but keep them visible on your TCGplayer Pro website. You can also use category exclusions to temporarily hide a specific product line while you're pricing products.
To manage your category exclusions:
1. Go to the TCGplayer Pro Settings tab in your Seller Portal and click on the Channel Settings button.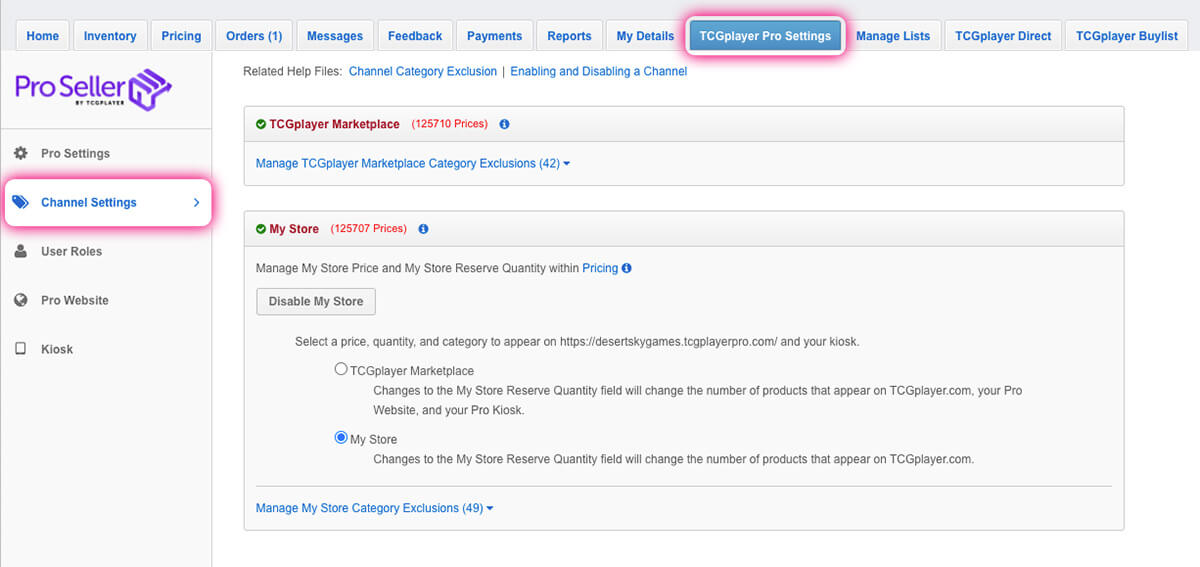 2. You'll see two channels: TCGplayer Marketplace and My Store. To manage category exclusions for either of these channels, first click the arrow to expand the category exclusions menu for that channel.
Note: Each channel exclusion list will only show the categories available for that channel. For example, Warhammer will only appear in the My Store channel since it's not available through the TCGplayer Marketplace.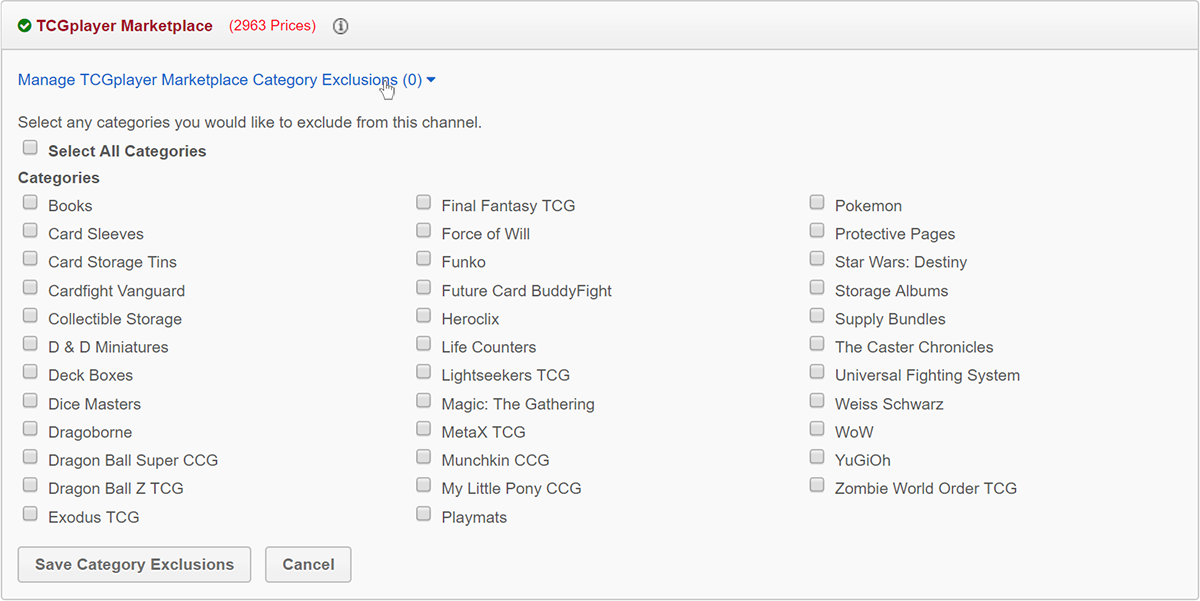 3. Select the categories you want to exclude from that channel.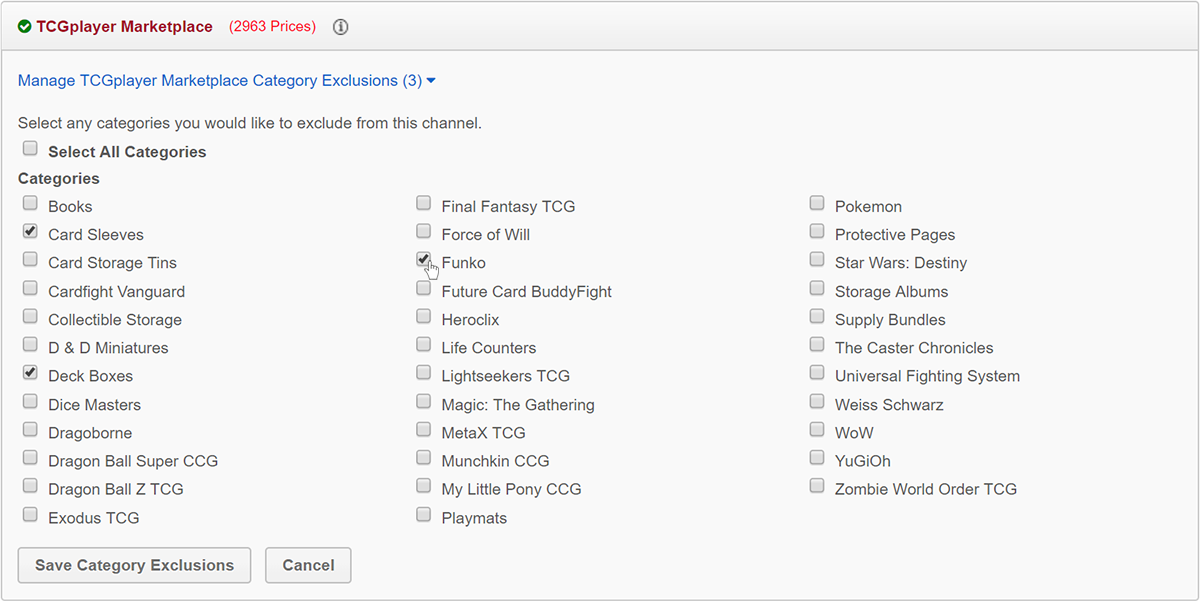 4. When finished, click the Save Category Exclusions button.

Once saved, any categories you've excluded from a particular channel will no longer appear as listings in that channel. Those categories will also be excluded from the Cart Optimizer on the Marketplace. (Note: Excluded categories may still appear in the navigation bar on your website, but customers won't be able to purchase items from excluded categories. To remove an excluded category from your website's navigation bar, you'll need to use the Content Management System for your website. To learn more, refer to Setting Up Your Navigation Menu.)
You'll still be able to update pricing for products within excluded categories using the Pricing tab. This allows you to price a specific category behind the scenes without having to disable the whole channel.
Change Log
4/15/22 - Updated images.