How do my in-store customers use my kiosk to browse my inventory?
Bring your entire TCGplayer inventory to your store. Showcase is an in-store kiosk that allows customers to browse and buy, combining TCGplayer data and your digital inventory to create an in-store experience that's easy to navigate and leaves plenty of room for your customers to explore what you have to offer.
To start browsing, click or tap the "Store" button on the Showcase homepage: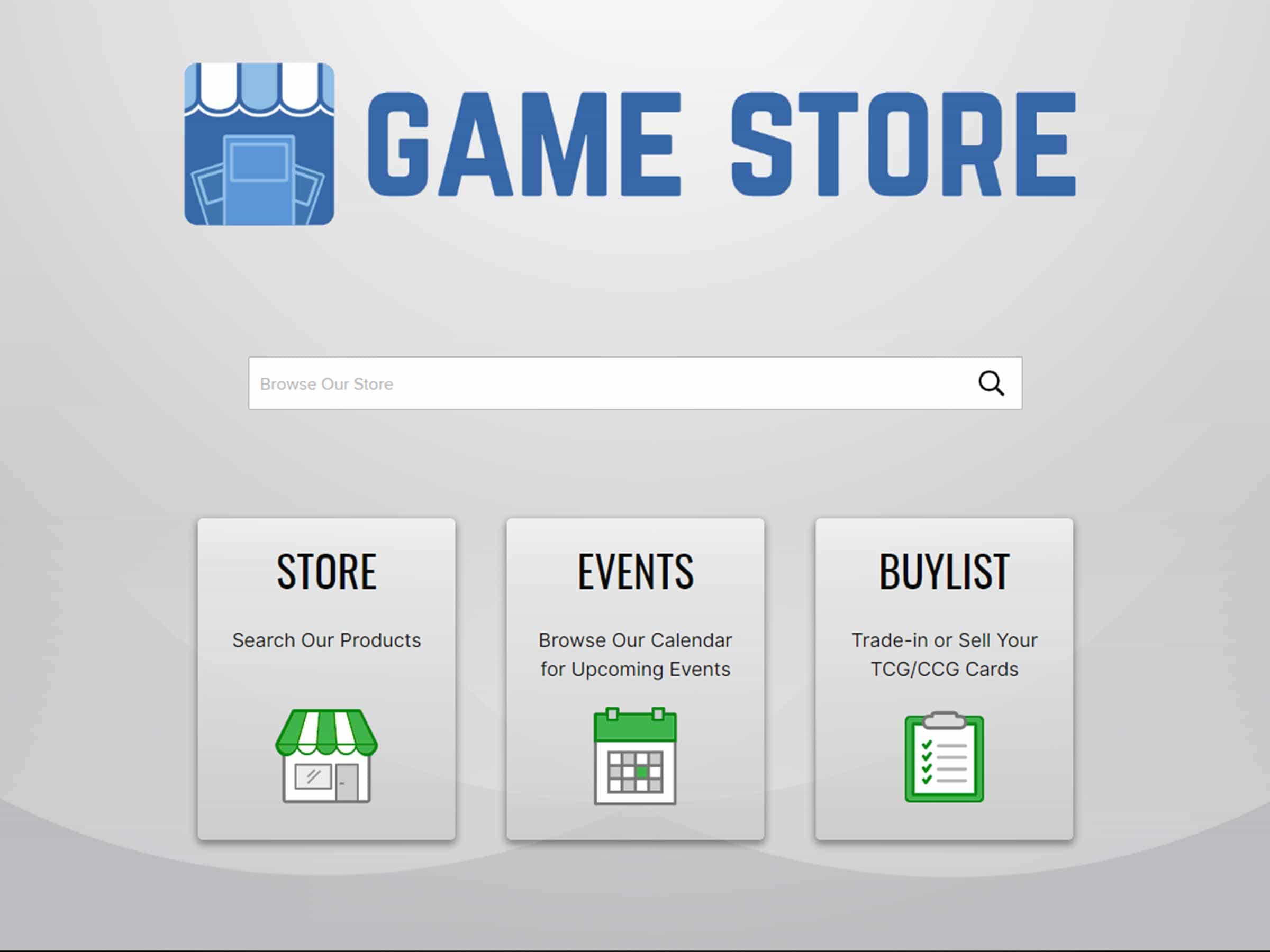 Once your customers arrive at the Browse page, they can choose categories to filter your inventory and find the cards they're looking for. Browse options include:
Search for cards and other available products.

Browse all inventory from a single product line.

See the best-selling products on TCGplayer. Only products currently available in-store will display here. Select a category (such as Pokémon) from the dropdown menu to show only bestsellers from that product line.

Find the most recently released products currently available in-store. Select a category from the dropdown menu to view the latest sets from a single product line.

Bring Showcase to its maximum potential by digitizing your whole inventory! Get started with Quicklist card scanning software now to offer your customers a wider view of your store's offerings.