How do I get bonus bucks during a promotion?
During promotional periods, you can earn bonus bucks by making a qualifying purchase. The terms of the promotion will tell you what purchases qualify, and how many bonus bucks you can earn.
Frequently Asked Questions About TCGplayer Bonus Bucks

Q: What are bonus bucks?
A: Bonus bucks are TCGplayer store credit that we add to your account 3-5 business days after you make a qualifying purchase during one of our promotional periods. They're our way of saying thank you for shopping on TCGplayer.com.
Q: What happens if I place my order just before the promotion begins?
A: Unfortunately, your order would not qualify for the promotion in that case, as our bonus bucks terms exclude prior purchases. To make sure you avoid this situation, we recommend following us on social media or signing up for our promotions emails so that you know exactly when our next promotion will be.
Q: When do I get my bonus bucks?
A: If you purchase any qualifying items during the promotion, we will apply the credit to your account 3 to 5 business days after the end of the promotion. You will receive an email once the store credit is in your TCGplayer account. If you made a purchase using Guest Checkout, you'll have to create an account using the same email you used to check out to claim your bonus bucks.
Q: Is there a limit to how many bonus bucks I can earn at once?
A: When your purchase qualifies for bonus bucks, you can earn up to $50.00 store credit per individual item. This means that while certain items will cap out at a $50 return, there is no limit to the number of bonus bucks you can earn when you check out. For example, during a 10% bonus bucks promotion on singles, if you bought 2 copies of Base Set Charizard at $500 each and a copy of Library of Alexandria for $1200, you would earn $150 in bonus bucks.
Q: Do I get bonus bucks if I used store credit to complete my purchase?
A: Yes, you can use store credit when you're completing your purchase!
Q: Will tax and shipping be included when calculating bonus bucks?
A: We calculate bonus bucks as a percentage of each qualifying item's price, which does not include shipping or taxes. When checking out, your cart will display a "Shopping Cart Summary". Under that summary, there will be an item line that is called "Items:" followed by the price of the items in your cart. If all the items in your cart qualify for the promotion, that is the amount we will use to determine how many bonus bucks you receive.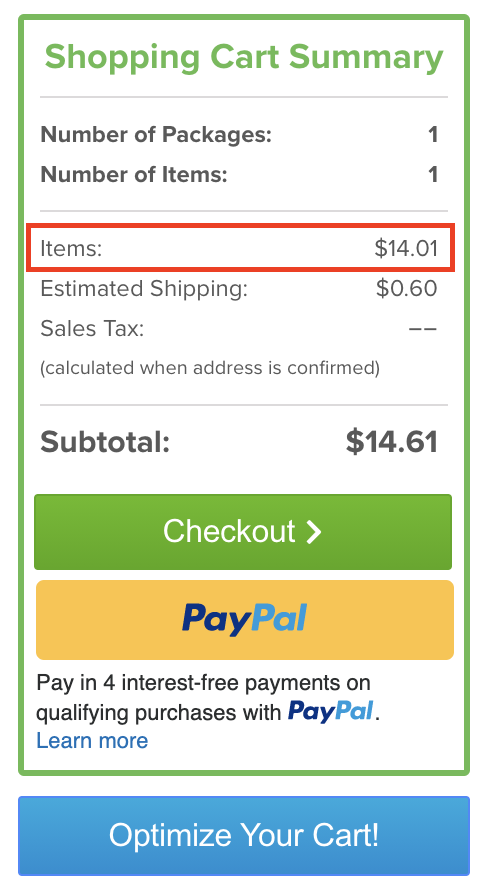 Q: Where do I get a promo code before checkout?
A: During promotional periods, you automatically earn bonus bucks whenever you make a qualifying purchase. The amount that you earn will be displayed in your cart, below the subtotal. No code required!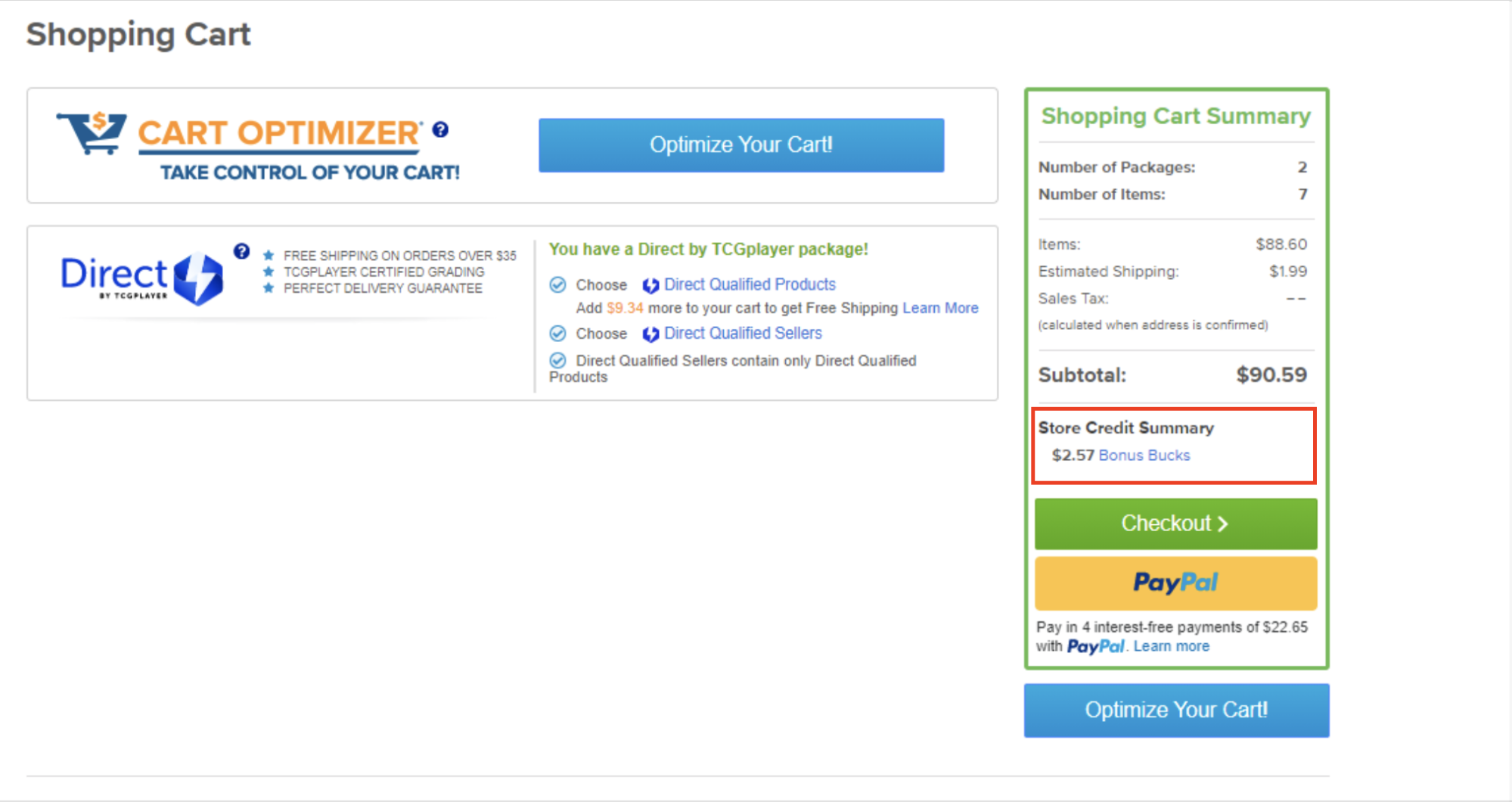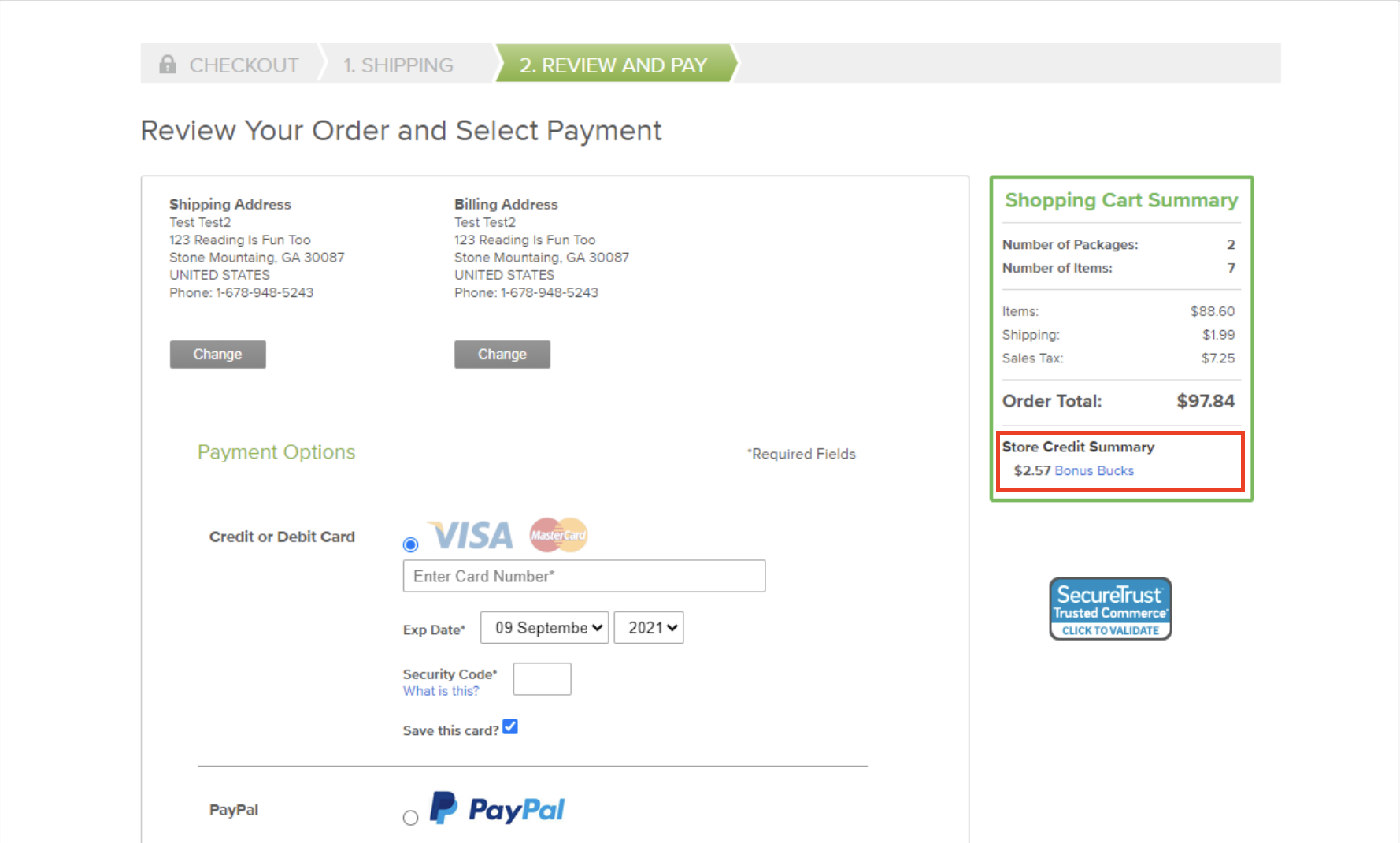 Q: When are you doing the next promotion?
A: We typically run promotions around Black Friday and Cyber Monday, but we also run promotions on a whim! To be notified when our next promotion starts, subscribe to our emails or follow us on social media!
Q: What time zone are the bonus bucks promotion times in?
A: U.S. Eastern Time—the current time in Syracuse, NY.

Q: Do presales qualify for bonus bucks?
A: Yes!
If you have any other questions about bonus bucks, reach out to our Customer Service Team and we'll be happy to assist you.