How do I list sealed products?
Listing sealed products on the TCGplayer Marketplace is very similar to listing card singles. Using the Inventory tab in the Seller Portal, search for the product you want to sell. Then, set the quantity and price for your listing and publish it to TCGplayer.com.
Before you start, make sure your product matches our guidelines for sealed products.
1) Search for the item you want to sell.
In your Seller Portal, click on the Inventory tab. You can then enter the full or partial name of your item in the search bar, and product matches will appear in the Product Catalog box.
Make sure you select the correct version of the item you wish to sell—as you probably know, there are often many different versions of a single item in the collectibles world. Once you're sure you have the correct item, click the "Add" button. In the picture below, we're adding a Booster Box of Magic: The Gathering: Core Set 2020.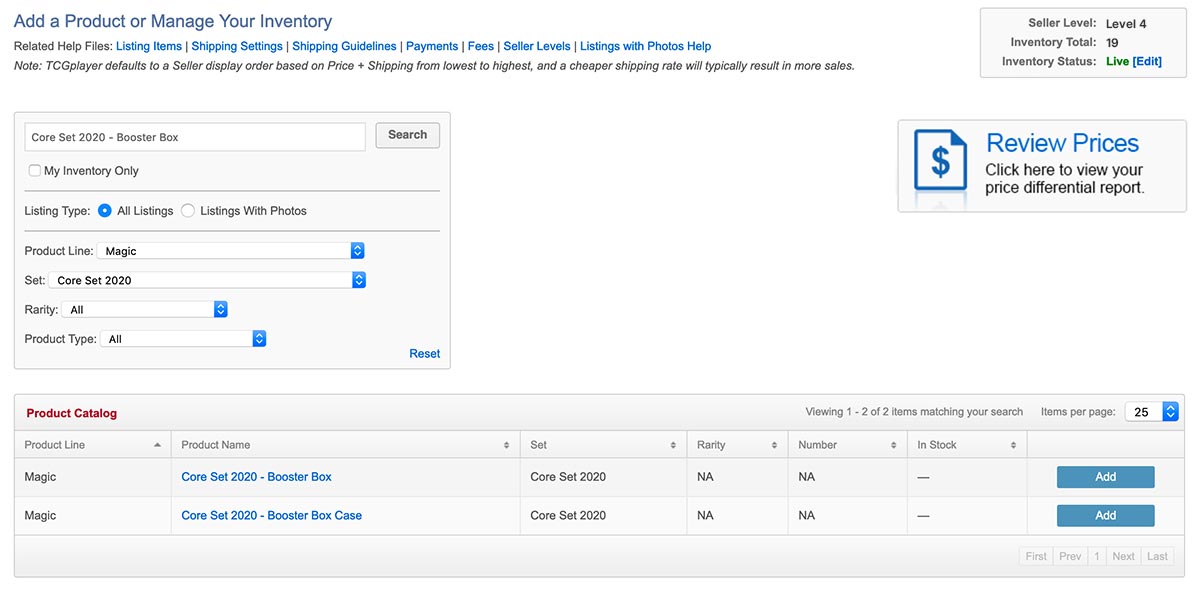 2) Set the quantities for your item.
Choose the number of units to sell by setting the available quantity of your item. In the price field, you can manually enter your own price, or, if you would like to match the lowest listing (item price + shipping) on TCGplayer.com, click the "Match Lowest Listing" button and that value will auto-fill the field. (Please note that we may establish minimum or maximum pricing limitations from time to time.)
Please note: Any item you list on TCGplayer must actually be in your possession, and you must fulfill all customer orders.
If you're a Pro seller using our Channel Management tools, you can also add a separate price and reserve quantity for your My Store channel. Your available fields will be:
Marketplace Qty. (not editable) - Calculated by subtracting the My Store Reserve Qty. from the Total Qty. for the specified product/condition
Marketplace Price (editable) - Your price on the TCGplayer Marketplace.
My Store Reserve Qty. (editable) - Quantity available for a specific product and condition on your TCGplayer Pro website; adding a value here means that you'll hold at least that many for sale through your My Store channel
My Store Price (editable) - Price for a specific product/condition on your TCGplayer Pro website; the price that will appear on your My Store channel
Total Qty (editable) - The total quantity you have of this particular product.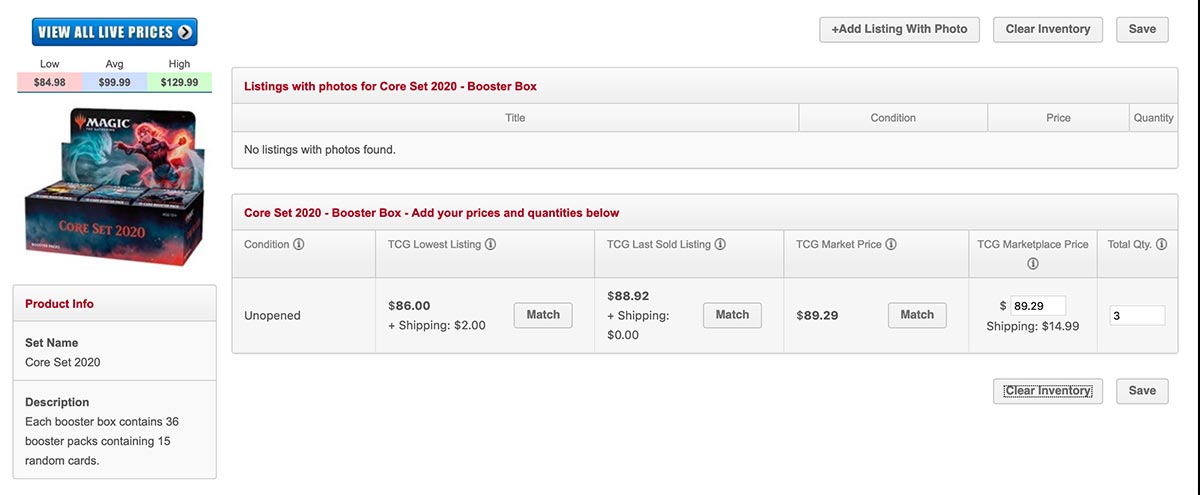 3) Confirm your listing.
Make sure the item, price and quantities for your listing are correct, then click the "Save" button. Congratulations! Your item is now visible to the public and available for anyone to purchase.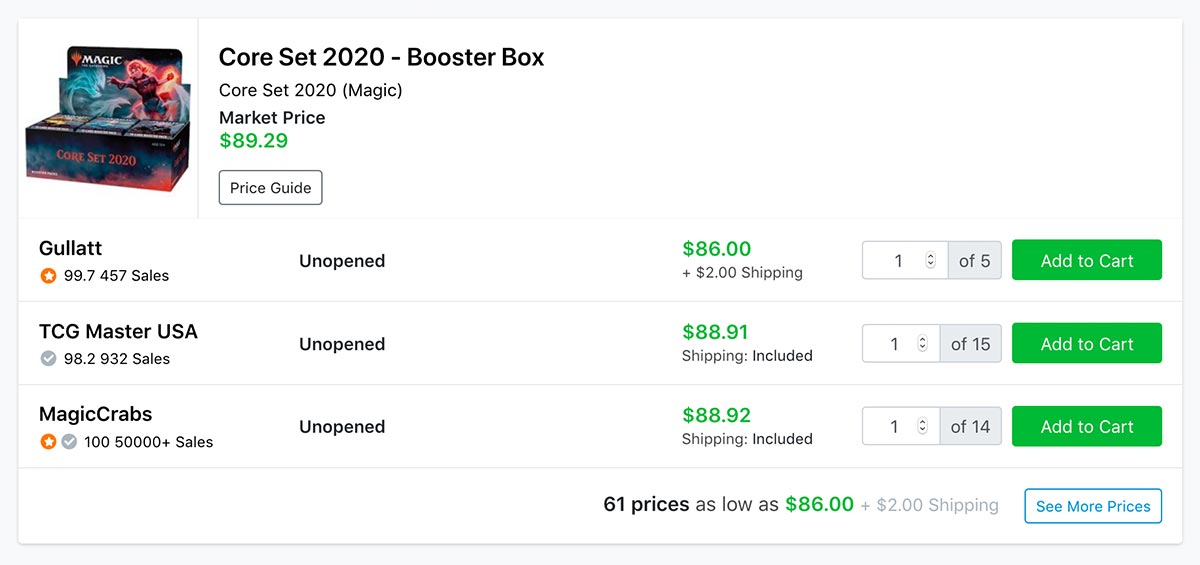 Questions about what happens after your item sells? Read the following help files: