Intro to Listings with Photos (Sellers)
By adding your own photos to your listings on the TCGplayer Marketplace, customers can see exactly what they're getting so they have more confidence buying your products. This opens up the door to sell even more high-value items, like rare cards, graded cards, and signed cards. 
Listings with Photos let you show customers the condition of your item and any unique details with high-resolution images. You can list everything from singles to bulk lots as Listings with Photos. Plus, you'll be able to add a custom title that details the information they'll need to understand what makes your product special. Conversely, our traditional listings are used for products that can be categorized with custom conditions and aren't being listed at a high enough price where buyers want to see more detailed images of the specific product.
What's the benefit to sellers?
As a seller, you can provide high-resolution images to potential buyers so they feel confident in the product they're buying. They can see the front, back, edges, close-ups of condition issues, and more so they know exactly the condition of the product being sold.
What am I able to list?
At this time, you're able to list any products that are currently in the TCGplayer.com product catalog. You'll need to search for the product you're listing and create a listing with photo for that product with your own product images.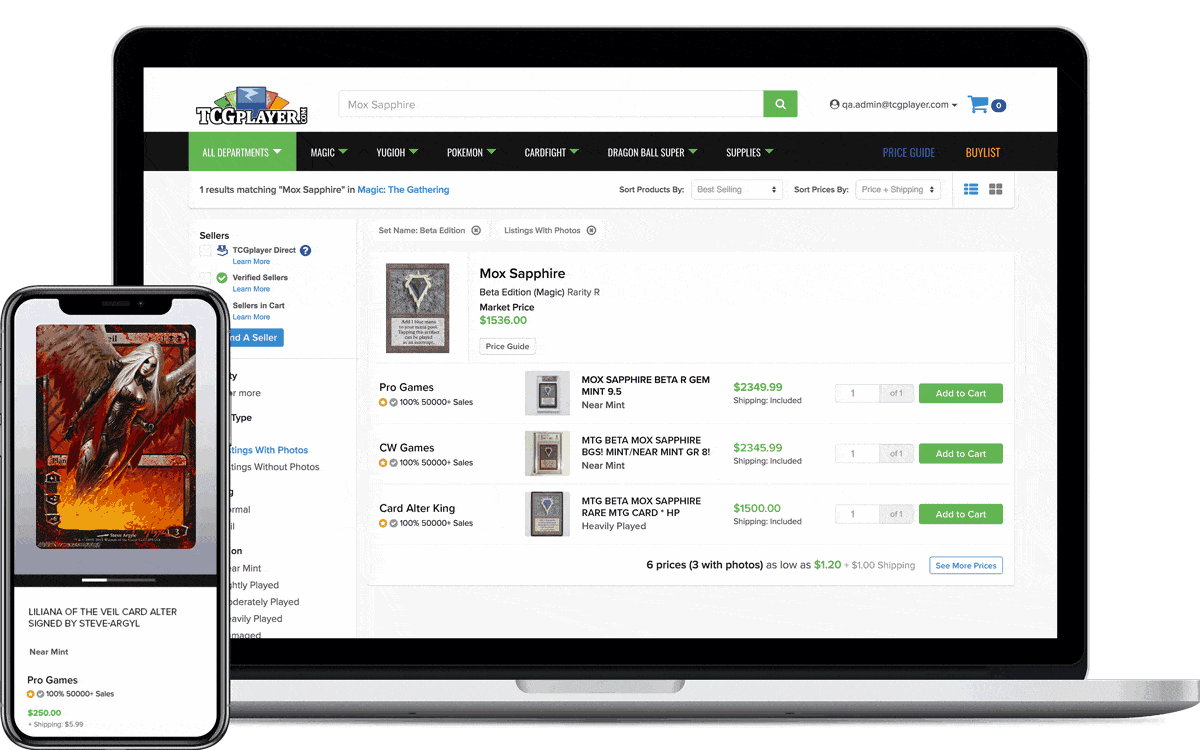 How do I add Listings with Photos?
It will depend on your Seller Level. If you're Level 1-3, you'll use the Inventory tab to list products. If you're Level 4, you'll be able to use either the Inventory tab or the Pricing tab to create your Listings with Photos.